With a new feature, The Mobility House is designing the charging of electric cars to be even more user-friendly: The leading hardware agnostic Charging and Energy Management system ChargePilot® now offers the feature "Multi Fuse". The new feature allows a single ChargePilot® Controller to control the power of any number of sub-distributions or feeders. Instead of installing a separate load controller per sub-distribution and programming it continuously, as is usually done as e-mobility expands, only one central controller is now necessary with the Multi Fuse solution by The Mobility House. Expansions take place via plug-and-play and can easily be set in the web portal.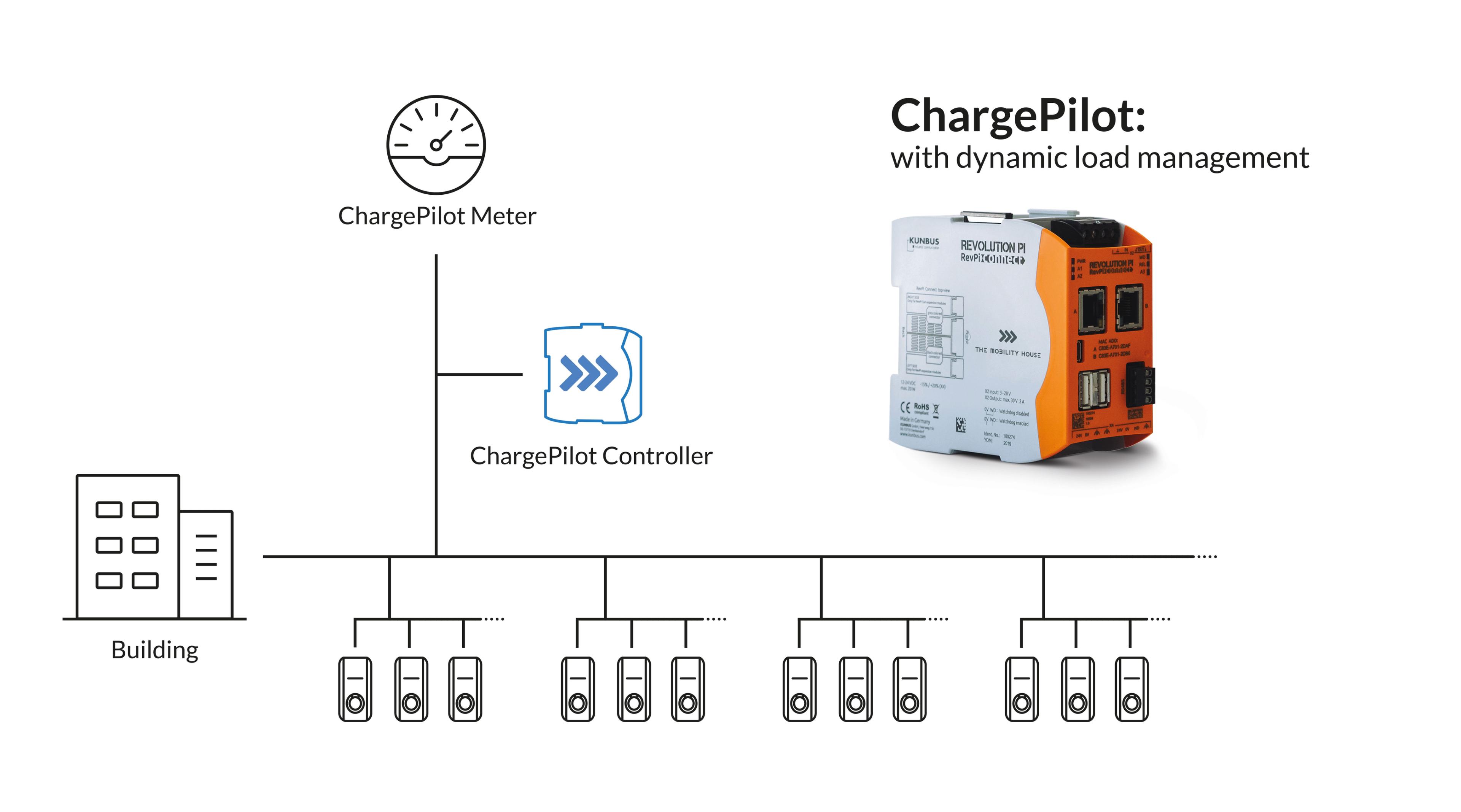 ChargePilot® Multi Fuse optimizes power distribution to any number of sub-distributions.
The increasing number of charging stations in depots with multiple charging islands is making the connection to the power grid even more complex. Charging stations spread across several locations are often connected to different sub-distributions with separate fuses. At the same time, however, these are to be individually recorded by one load management and efficiently and flexibly taken into account in the power distribution. ChargePilot meets these requirements without the effort of having to install a separate load management at each sub-distribution as before. This results in significant one-time savings: for four sub-distributions savings of 10,000 euros or more can be realized. Moreover, efficiency is increased, since a general optimum in power distribution is allowed across all sub-distributions based on the existing mains connection power. When using a dynamic load management, for example, each sub-distribution can fully utilize the maximum rated current of the fuse. "For the electrician, the installation gets a lot easier and the customer charges in a more optimized and cost-efficient manner. The existing charging infrastructure can also be quickly and efficiently expanded at a later stage," says Heiko Bayer, Chief Product Officer at The Mobility House.
The first customers are already successfully using Multi Fuse. At one car dealership, for example, twelve AC dual chargers each with a maximum of 22 kW are distributed across four charging islands. There are also two separate direct-current (DC) charging stations with up to 120 kW charging power. Plus, the Charging and Energy Management, static or dynamic as per the customer's choice, makes full use of its known advantages as usual: The solution is cost-efficient and optimally utilizes the existing mains connection. The power is also distributed optimized by phase, thereby fulfilling unbalanced load requirements and can easily be expanded to include other charging points from different manufacturers.