Fairy Tales of E-Mobility
E-Myths explained by The Mobility House
Once upon a time, when electric mobility was still in its infancy. When electric cars were a rarity and electric charging was a mystery. During that time the fairy tales of e-mobility were told. For example, about the long charging processes, the short ranges, the few charging options or the expensive costs of purchasing an electric car. In the meantime, however, a lot has happened.
As an experienced expert in the field of intelligent charging and energy solutions, The Mobility House has set itself the goal of taking a closer look at these fairy tales and questioning them. Welcome to our "Fairy Tale Hour of E-Mobility".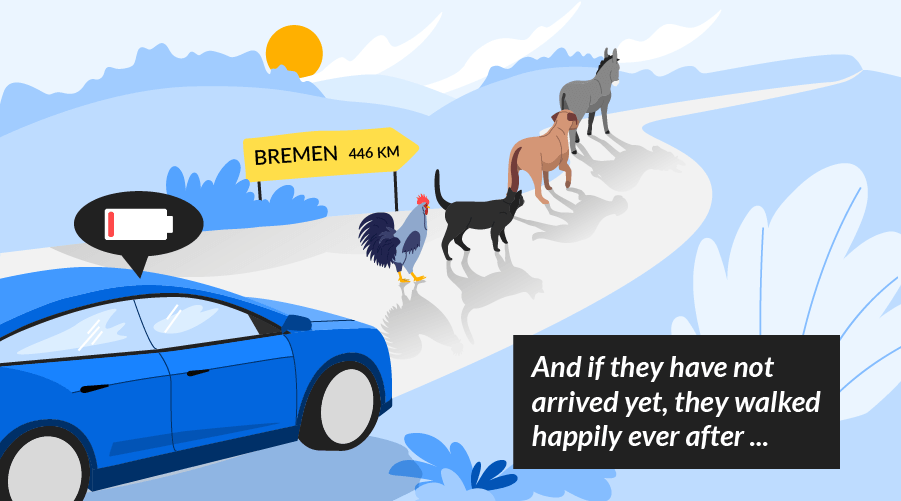 "…there was an electric car with a short range!"
Friends in the other part of the country, parents in the hometown, holidays abroad: sometimes you must really unwind kilometers to reach your destination. Are long distances really no longer a problem with an electric car?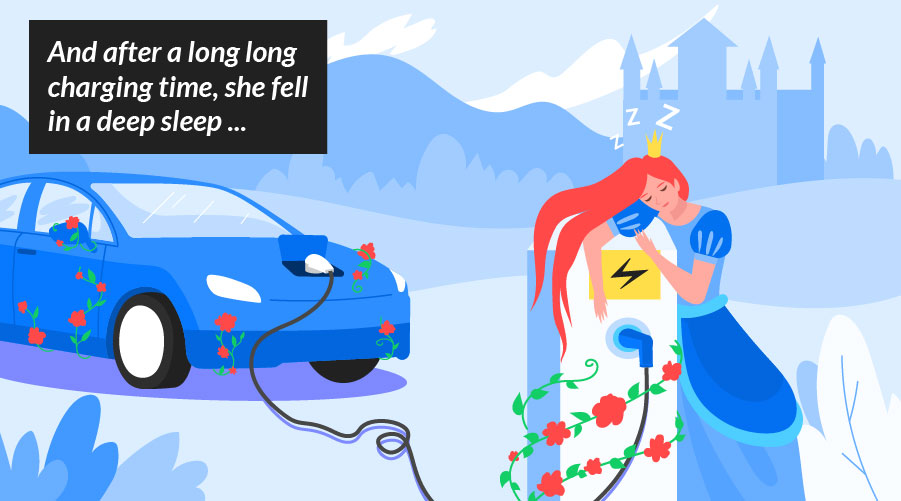 "…a cumbersome and slow charging process!"
Plug in, and then bide your time waiting. But does it really still take ages to charge your EV?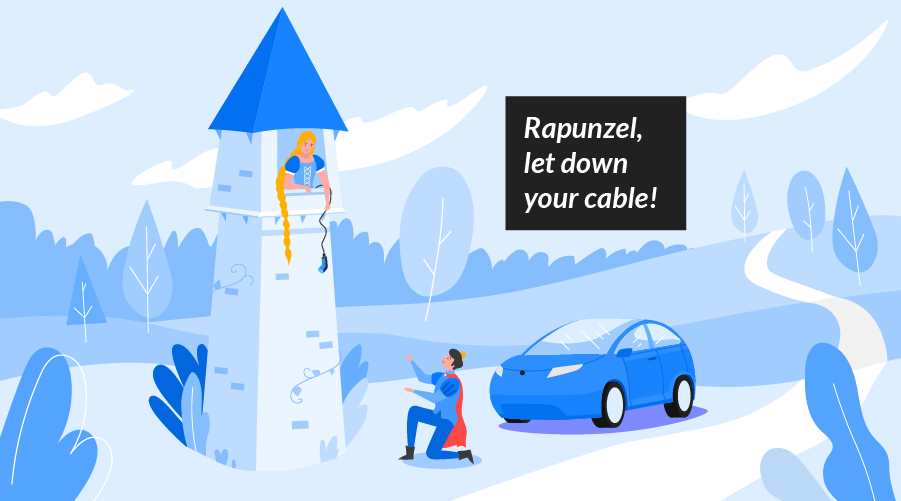 "…

...there was a country with too few charging stations!

"
The tedious search for the next charging station: Still a troublesome part of driving an EV, or an issue of the past?
This might also interest you
Reading material until our next fairy tale