Today, anyone seeking a charging station faces a large and still rapidly growing choice of possible products. In addition to basic search criteria such as charging power and socket type, there is also an increasing demand for charging stations with smart controls. Connection to photovoltaic systems, electricity billing services, and load management when charging several electric cars are among the applications on offer here. But what can an intelligent charging station do? Find the answers here.
What can an intelligent charging station do?
An intelligent, or smart charging station can be connected to other electronic devices such as a smart meter or it can access the internet via mobile data, LAN or WLAN. It can therefore communicate with other systems which centrally manage the charging process. This means a smart charging station can send charging data to a mobile phone app, for example, or use RFID access authorisation to safeguard against unwanted users. The biggest advantage: All charging procedures are digitally recorded and can be viewed at any time.
For a charging solution that can be used flexibly and is future-proof, care should be taken to ensure that the charging station supports current, cross-manufacturer communication standards (OCPP 1.6 or higher) and has a local communication interface (LAN/WLAN).

Is it worth having an intelligent charging station?
An intelligent charging station will cost EUR 200-300 more than the most basic version. It is a worthwhile investment – if not now, then within a few years. This holds true especially when considering future V2G applications that aim to integrate electric cars into the power grid. However, if you are really only interested in charging your electric car, you will not need an intelligent charging station, one of the lower-cost versions will suffice. Don't forget to select the charging power and the socket type to match your electric car at this stage. Find out more about buying the right charging station, and what you need to bear in mind when making your purchase.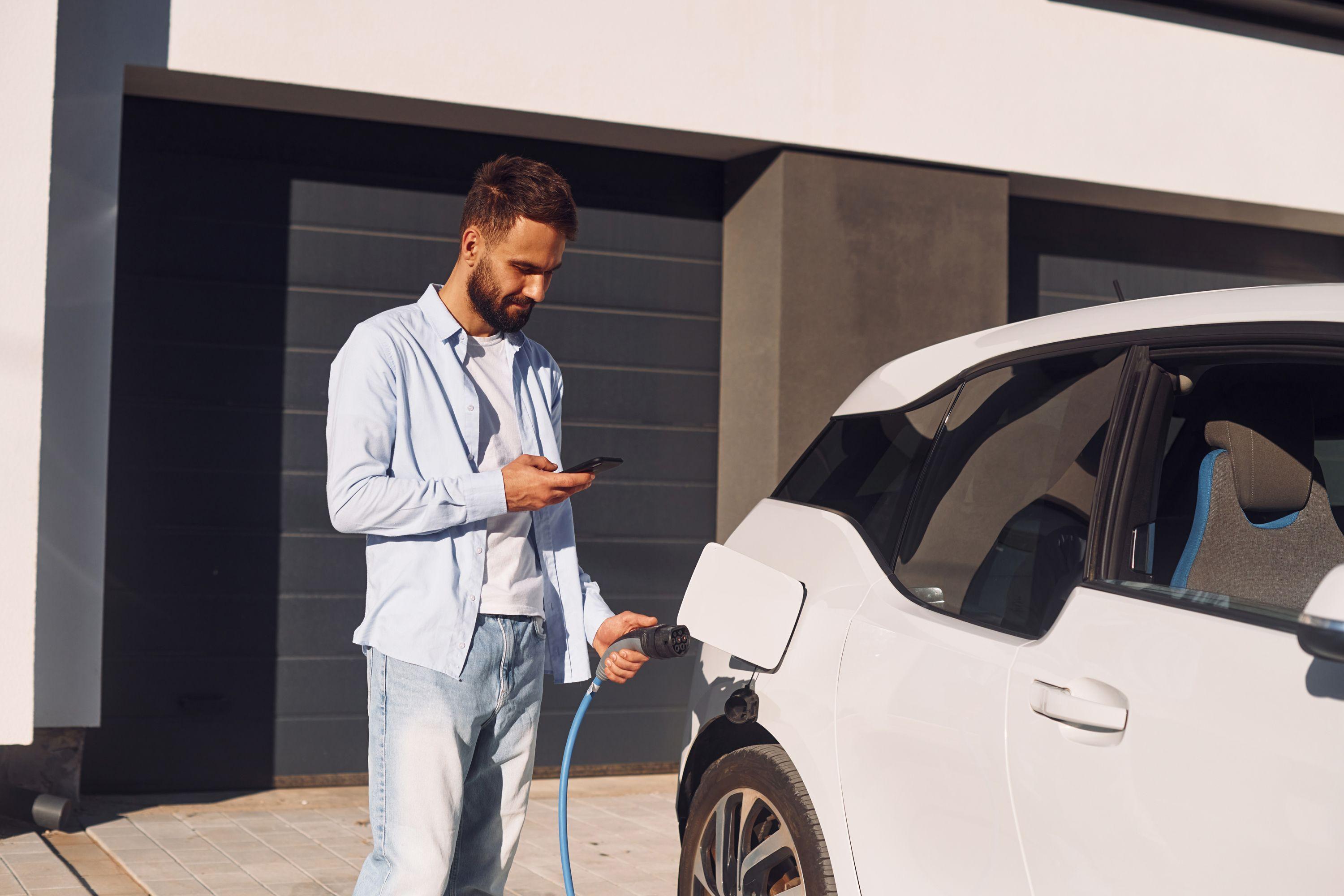 Why does it make sense to buy an intelligent charging station now?
Drivers of electric cars already have access to a wide range of applications and smart living options which cannot be used without an intelligent charging station. Amongst others hese include:
Implementation of our energy manager to use own produced solar power for charging your electric car and improve overall consumption
Establishment of a connection between your charging station and a smart home system
Live tracking for all your charging, analysis of charging data and history, and convenient facility for checking the status of the device via a Smartphone or tablet
Dynamic load management so that several charging stations can be used efficiently and simultaneously at one location without any need to increase the connection capacity
Billing facilities for when you charge your company car at home
Integration of your own charging station into a network of (semi-)public charging stations or a charging community and settlement for the amount of electricity charged
Intelligent charging stations support the 'Energiewende'
Nowadays, energy is becoming increasingly decentralised and is produced in hydroelectric, wind and solar power plants. Whilst up to now, large coal-fired or nuclear power plants have been able to produce a continuous supply of electricity according to need, the next generation of electricity will be increasingly dependent upon weather conditions. Very sunny or windy days can produce a significant surplus of electricity, and days when there is little wind or when the sky is overcast may result in a shortage of electricity. This represents a huge challenge for our power grid.
In future, electric cars will act as mobile energy storage facilities and will help to temporarily store locally produced energy in vehicle batteries. Whenever necessary they will restore energy to the power grid in order to keep it stable. Electric cars are therefore moving the energy revolution forward. Then, owners will be able to use the generated power to earn revenue from the energy markets. The Mobility House is developing the technology to make this vision become true. We are working on intelligent solutions for integrating electric cars into the power grid via vehicle-to-grid (V2G) communication. The charging and energy solutions that we have developed in joint projects with Renault and Nissan are milestones along this way.
If you are already familiar with the options available for smart charging stations, and would also like your charging station to be compatible with future technology, we are sure we have the right intelligent charging station for you. Any more questions? Contact us.