Shortage in EV production - the used car market offers a solution
Breeze through town silently and without emissions, using electricity instead of petrol, and simply charge at home after driving – do you want in? Many Germans are being won over by the idea of owning an electric car. The trend has grown so quickly that manufacturers are in a bind: They can't produce electric cars fast enough. When you order an electric car, you can expect a waiting time of 4 to 12 months before you actually manage to get on the road.
That's where the used car market becomes interesting: There are now more and more electric cars being sold second-hand. On Autoscout24.de, for example, there are more than 23,000 used electric cars for sale in Germany (as of August 2021). And compared to new cars there is a lot of saving potential.
Is the solution to the supply problem really that simple? We would say: yes, it is – if you take a few points into account when purchasing a used electric car.
What to look out for when buying a used electric car
When you buy a used electric car, you should take the following points into account:
Does it have a certified battery status?
How much longer will the warranty last on the battery (age/mileage)?
Can I perform an analysis of the battery?
How much performance has the battery already lost?
Check the brakes: Have rust deposits formed on the brakes?
Check the tyres: Due to the rapid acceleration of electric vehicles, tyres may wear more quickly – depending on the driving style.
What type of plug does the car take? The Type-2 plug is conventional in Europe.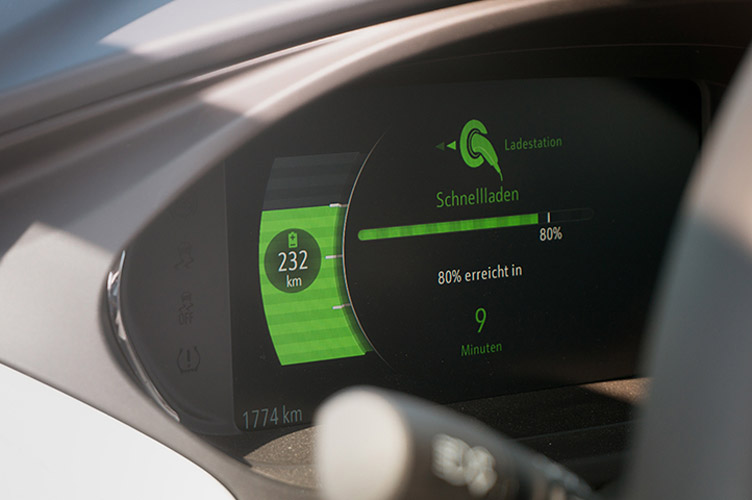 Battery status
An electric car is nothing without its battery, and this is one area that demands special attention. A battery not only ages over time. Charging cycles, maintenance and other charging-related activities also influence its condition. As the capacity of the battery decreases, so does the range of the vehicle.
An ADAC endurance test (German source) of the Nissan Leaf found that the original range dropped by around 11 percent after 80,000 kilometres. In most cases, however, the range remains sufficient for everyday journeys.
Some manufacturers provide buyers with a battery certificate. Mercedes-Benz' battery certificate, for example, guarantees the performance of the battery in fully electric vehicles and can be requested when purchasing a vehicle second-hand. Other manufacturers also provide similar certificates with their vehicles.
You can view the current battery status in terms of the state of charge (SOC) on the vehicle display. This will show you when you need to take a charging break while driving.
Battery capacity of an electric car
The battery capacity is stated in kWh (similar to fuel tank capacity in litres) and influences the range of the car between charges. The higher the battery capacity, the less you have to stop and charge. For example, a Tesla Model S with a 70 kWh battery will travel up to 470 kilometres.
When it comes to the price of an electric car, the size of the battery plays a major role. For example, the smart fortwo electric drive - a small city car - has a relatively small battery capacity of 17.6 kWh. That's why you should consider how far you are likely to drive on a daily basis before purchasing your vehicle.
The batteries in today's electric cars are designed to last at least 8 to 10 years. If you want to know the condition of the battery in a used electric car, you should have it tested at a specialist workshop before buying. The battery can be read for valuable information about its condition.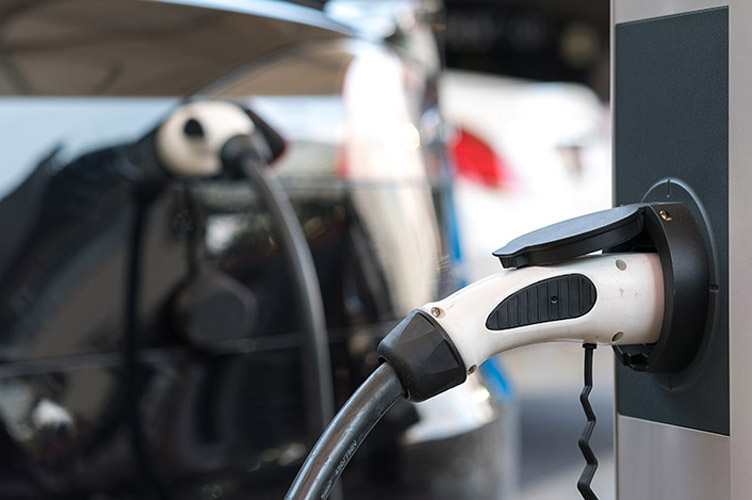 Recuperation and its effect on the brakes
In modern electric cars, energy is recovered when braking: This is also known as recuperation. In urban traffic, you may find yourself using only the accelerator to get from A to B. The reaction of the electric motor is so immediate that braking is often "neglected".
This results in less wear – but may also cause more build-up of rust than in a petrol-powered vehicle. ADAC offers the following advice: "If brake discs are not used enough, they start to rust. The rust affects the surface of the brake discs and brake pads, which in turn has a negative impact on braking performance." For this reason, it is essential to check the brakes thoroughly.
The charging process
When choosing an electric car, you should not only think about range but about how you will charge it. You should enquire about the charging capacity of the vehicle and the charging infrastructure in your local area in advance. If you want to charge flexibly, you should combine optimal charging performance with a suitable charging station.
What do I need to know about charging? Is a domestic socket enough? Unfortunately not. Domestic sockets are not designed for the sustained load of charging for several hours. In addition, it takes up to 10 times longer to fully charge the battery at a domestic socket than at a charging station with more charging power.
A wallbox is essential for charging at home to ensure that you and your electric car are always ready for the next trip. We offer a large selection of charging stations and are happy to help you make the right choice.
Charging information of the most popular EVs
Warranty of the Top 10 used EVs
| | | | |
| --- | --- | --- | --- |
| Rank | Car model | Warranty on battery or electric components | Price for used car (in Germany) |
| 1 | Tesla Model S | 8 years on the battery and drive unit without mileage limit | from 53.000 Euro |
| 2 | BMW i3 | 8 years on batteries of the i-series or 100.000 km | from 22.000 Euro |
| 3 | Smart forTwo e.d. | 8 years on the battery or 100.000 km | from 9.000 Euro |
| 4 | Volkswagen E-Golf | 8 years on the battery without mileage limit | from 23.000 Euro |
| 5 | Renault ZOE | 2 years on electric drive units / 8 years on the battery or 160.000 km or 66 % of the pre-existing charging capacity | from 12.000 Euro |
| 6 | Citroen C-Zero | 8 years on the battery or 100.000 km | from 16.000 Euro |
| 7 | Nissan Leaf (Typ 2-Stecker) | 5 years for the LEAF (24 kWh) on electric components or 100.000 km / 8 years on the LEAF (30kWh) on electric components or 160.000 km | from 32.000 Euro |
| 8 | Peugeot iOn | 8 years or 160.000 km on the battery and drive units | from 9.000 Euro |
| 9 | Nissan E-NV200 | 5 years on electric components or 100.000 km | from 19.000 Euro |
| 10 | Volkswagen e-up! | 8 years on the battery without mileage limit. | from 15.000 Euro |
---
Source: Autoscout24.de, Last updated: August 2018
Field report: Enjoying the advantages of a used Tesla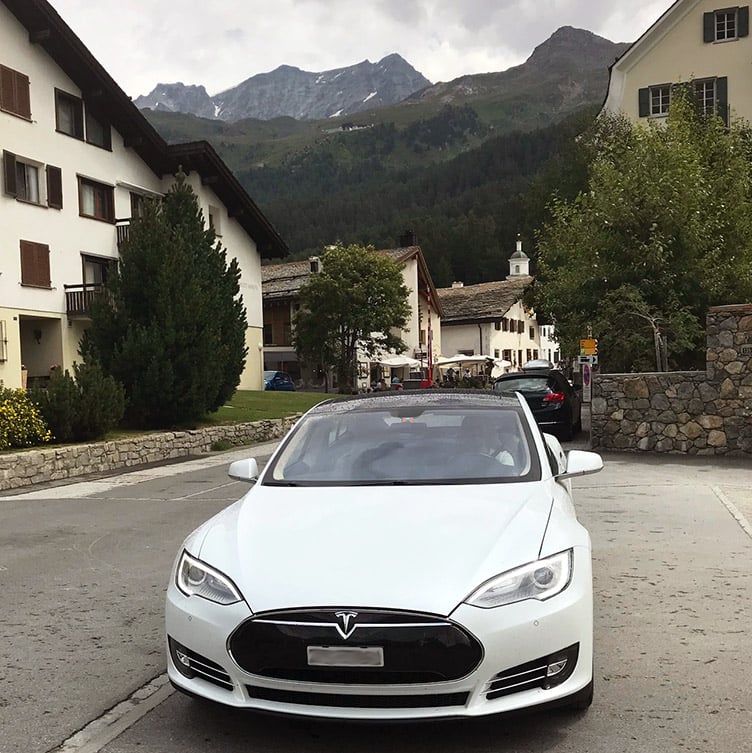 The Mobility House employee Robert played with the idea of getting an electric car for a long time, before finally buying one in 2017. He thoroughly researched the used car market and eventually found a good offer directly from the manufacturer, Tesla. He paid special attention to the quality of the battery and was very pleased when he was offered the full warranty of over four years for his used Tesla Model S. His now five-year-old car offers no less range than when it was new. Even the tyres were changed for him by the manufacturer, meaning that tyre wear was not an issue.
"I would recommend anyone considering buying an electric car to check out the second-hand market. For me it has absolutely paid off!" says Robert. The quality of his used electric car and the excellent service from the manufacturer left him completely satisfied.