Electric vs. Combustion
Which Car Pays Off?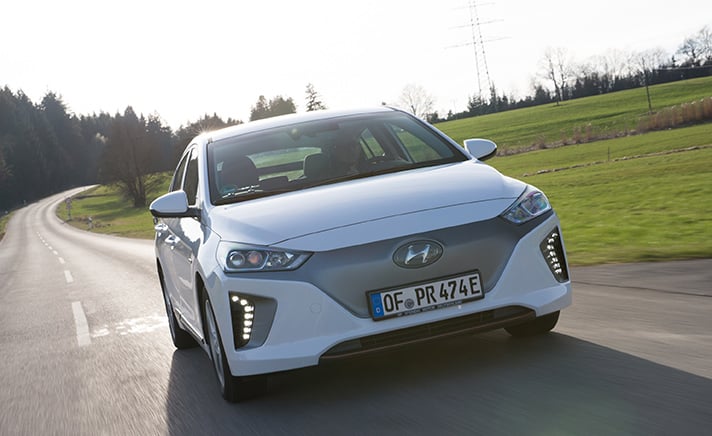 We make some decisions based on our gut instinct. But others come from our deepest convictions. That's the case with Susie Sparks, who's been raving about an electric car for some time. Now her dream's about to become a reality. She'll be silently scooting through the housing development, without producing any exhaust emissions. Super, right? She doesn't understand what other drivers waiting for.
Her neighbor, Paul Burns, takes a completely different view of things. He's still keen to invest in a gasoline-driven car in 2020, since they're affordable to buy and offer sound value for money. And it'd be perfect for his 20-kilometer daily commute. Why should he try something new?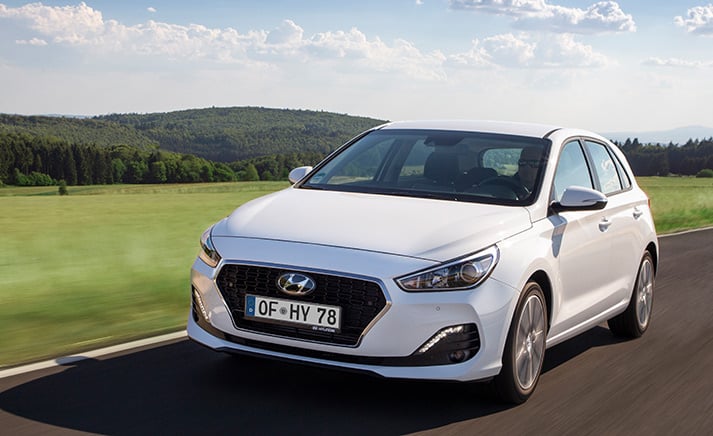 Neighborly competition: who saves money with their car?
Ms. Sparks and Mr. Burns tell one another about their planned purchases over the garden fence. They end up getting into a heated discussion about the vehicles they plan to buy. What they can't agree on is: Who is actually making the better financial choice in buying their chosen car and will ultimately end up spending less? And who's bet on the wrong horse – or vehicle, in this case?
In the end, both Ms. Sparks and Mr. Burns believe it's the numbers alone that count. So we, too, would like to compare vehicles and costs, referring on the German market.
The following factors are relevant when it comes to calculating the costs:
1. Purchase price
Depending on the model, Susie Sparks has to budget a good €5,000 to €10,000 extra for an electric car at the car dealership, while Paul Burns initially gets off to a cheaper start. What's the reason for this huge price difference? The main thing that drives up the costs of an electric car is the battery installed in the vehicle's underbody. It accounts for about one-third of the purchase price.
But the price difference is declining from one year to the next. In 2010, the battery costs were still around €600 per kilowatt hour (kWh); by 2015, they were only a good €300. At present, a battery only costs a good €100 per kilowatt hour. For the years between 2022 and 2024, several studies and experts are even expecting the prices of electric cars and internal combustion engines to equalize thanks to a further drop in battery prices – even without a government subsidy such as the environmental bonus. 
2. Charging infrastructure for the electric car
While Mr. Burns still regularly drives to the gas station, potentially having to contend with detours and waiting times, and fills his car with gasoline, Ms. Sparks is smart enough to want to invest in her own charging station. This gives her full flexibility when driving, safety when charging, and the convenience of being able to "fill up" her car in the comfort of her very own garage.
Depending on the model and range of functions, a wallbox costs at least €600. There may also be installation costs and adjustments needed to her house's electrical system. But many people buying electric cars might not have to bear the costs of charging at home entirely on their own: North Rhine-Westphalia and Schleswig-Holstein, for instance, are reimbursing 50% of the cost of a wallbox, and a number of cities like Hanover, Jena, Mainz, Munich and Nuremberg have similar subsidies in their programs. A government subsidy for the development of private charging infrastructure could be introduced soon too. €500 million will be made available for private charging facilities as part of the coronavirus stimulus package. Roughly speaking, this support package could subsidize half a million private wallboxes to the tune of €1,000 each.
What's more, many companies are now also building their own charging infrastructure on their company parking lots, which is naturally very convenient for employees with electric cars. And the public charging network along the likes of highways for people heading on vacation is already suitable for long journeys and is constantly growing.
3. Subsidies and tax incentives for electric cars
Susie Sparks isn't the only one thinking about the future of mobility – politicians are also pursuing an increasingly electro-friendly course. The national subsidy in Germany for purchasing an electric car or plug-in hybrid has been available since 2016. This "environmental bonus" means up to €9,000 can be deducted from the list price of many electric car models. For a large number of electric car models, the government subsidy even offsets the premium compared to a comparable car with an internal combustion engine.
In some German federal states and cities, there's even more funding on top of . The neighbor with a car running on an internal combustion engine can forget about these financial incentives.
Drivers who have company cars have to pay tax on private journeys they make with them as a "non-cash benefit". A reduced tax rate of only 0.25% of the gross list price will apply to electric vehicles from 2020. In contrast, gasoline or diesel cars will still be taxed at 1%. Depending on the vehicle model, the annual savings for an electric car are in the mid hundreds to well into the thousands.
But this calculation doesn't affect our two neighbors, since they're purchasing their vehicles privately. 
More on the topic:  Why you should drive an electric car as your company vehicle
See the potential savings at: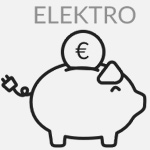 4. Fuel / energy consumption
As far as consumption and the cost of fuel or electricity are concerned, electric cars are clearly a step ahead. While chatting across the fence one afternoon, Ms. Sparks and Mr. Burns come up with a comprehensive breakdown of this point.
A common electric car consumes a good 15 kWh per 100 km at an average electricity price of €0.30 per kWh. A comparable gasoline engine needs 5.5 liters per 100 km, at an assumed average gasoline price in Germany of around €1.30 at present.
Over a driving distance of 15,000 kilometers per year, this results in consumption costs of €675 and €1,072 for the electric and the gasoline car respectively – with gasoline costing a good €400 more. For larger and heavier vehicles, the savings generated by electric cars are even higher.
See the potential savings at: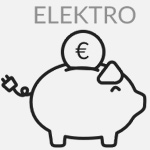 5. Car tax
Numerous factors – including the engine type, the engine size and the CO2 emissions too – play a part when it comes to calculating car tax. This doesn't apply to electric cars, since newly registered electric cars will be exempt from vehicle tax until 2030. So Susie Sparks is off the hook in that respect. In contrast, her neighbor has to pay €60 in vehicle tax for his compact gasoline engine. Year after year.
The German government's new climate package means that vehicle taxes and fuel prices will continue to rise in the coming years. Anyone who'd like to register a new car from 2021 onwards should expect the tax burden to rise significantly, especially if the internal combustion engine emits more than 95 g/km of CO2. Generally speaking: the more emissions a car emits, the more expensive it is. For large and heavy SUVs or high-horsepower sports cars, for instance, the tax is rising to well over €500 per year.
Fueling up will also become more expensive in future, since a CO2 tax of €25 initially per tonne of CO2 will be introduced in 2021. The CO2 price will be gradually increased. For motorists, this means that fuel costs will get higher and higher over the years. Starting at €0.03 more per liter, the price of gasoline and diesel will rise to up to €0.15 per liter within four years.
See the potential savings at: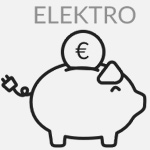 6. Car insurance
Another crucial aspect of daily driving pleasure is, naturally, adequate car insurance. Premiums for third-party and comprehensive insurance are calculated based on statistics. There are a lot of different factors that come into play here: model, no-claims bonus, region, damage and cost development and, finally, individual factors such as the vehicle owner's driving experience and previous claims. Clearly, no car type has the edge here. Car insurance for electric cars isn't generally any cheaper or more expensive than for comparable cars with internal combustion engines.
See the potential savings at: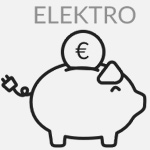 7. Maintenance and servicing
Regular maintenance and care are important for making that new-car feeling last as long as possible. For gasoline engines, this includes the likes of changing the engine oil or replacing the brake fluid. Since vehicles with internal combustion engines have significantly more wear parts than those with electric motors, repair and maintenance costs are higher.
As the Nürtingen Institute for the Automotive Industry (ifa) established years ago, the maintenance and repair costs for electric vehicles are around 30% lower than those of a comparable vehicle with an internal combustion engine. On average, drivers of electric cars make annual savings in the low hundreds.
See the potential savings at: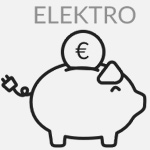 8. Residual value of the vehicle
The final factor is to compare the residual value. To determine this, you need good knowledge of both the vehicles and the market so you can take all the relevant information into account. Private individuals can consult expert sources like the ADAC, DAT or Schwacke. That's what our two competitive neighbors do, too, and from Schwacke they find out that, recently, electric cars didn't generally do any better or worse than cars with internal combustion engines in terms of value retention after four years.
But the boom in electromobility, which is increasingly being supported by government subsidies, is causing resale values to fall somewhat, according to experts. However, there is no direct link between discount and residual value: "The influence of the residual value is always less than the premium increase," remarked Maarten Baljet of the residual value specialist BF Analytics.
Conclusion: which car costs less overall?
In particular, the increasingly generous state subsidies, various measures from the climate protection program adopted at the end of 2019, and the coronavirus stimulus package have ensured that the majority of electric car models can keep up with internal combustion engines in terms of price. It may take a few years for some current models to make up the price difference to the internal combustion engine. But other models pay for themselves from day one – especially with the €9,000 environmental bonus that will still be paid out until the end of 2021. Much to the delight of Susie Sparks, who already knows exactly which electric car she wants.
The table below shows a sample total cost comparison:
| | | |
| --- | --- | --- |
| Cost factors | Hyundai IONIQ Elektro Trend | Hyundai i30 1.4 T-GDI Trend DCT |
| One-off costs | | |
| Purchase price | 33.300 € | 24.550 € |
| Charging infrastructure | 1.100 € | 0 € |
| Subsidy / purchase premium | -9.000 € | 0 € |
| Recurring costs (per year) | | |
| Consumption costs | 662 € | 1.170 € |
| Car tax | 0 € | 98 € |
| Insurance | 969 € | 1.260 € |
| Maintenance / servicing | 552 € | 744 € |
| Residual value | 7.100 € | 6.070 € |
| Total costs | 34.213 € | 34.840 € |
If you'd like to know how much you'd spend exactly, and also have a specific model in mind, you'll find a useful information and cost overview in the ADAC car cost calculator, which is updated quarterly and is always up-to-date with the latest developments. All the calculations are based on a holding period of 5 years.
In dozens of comparison groups, the ADAC most recently compared electric cars with similar cars with internal combustion engines back in May 2020. In several cases, the electric car emerges as the winner when it comes down to costs. Some examples:
Calculated over five years, the compact BMW i3 outperforms the Mini 5-door Cooper S, as well as comparable combustion models from the 1 Series and 2 Series, among others.
The Hyundai Ioniq electric compact sedan narrowly beats both the gasoline and the diesel i30.
The Nissan Leaf and the gasoline version of the Qashqai are priced at the same level.
The Opel Corsa-e can keep up with gasoline and diesel Corsa in terms of total cost over five years.
The three identical electric cars VW e-UP, Seat Mii Electric and Škoda Citigo-e are priced ahead of the gasoline version of the VW Up.
The Tesla Model 3 midsize sedan beats several handfuls of comparable gasoline and diesel cars, such as the Audi A5, BMW 330, Jaguar XE, Mercedes C Class, and Opel Insignia.
The same goes for Tesla's Model S luxury sedan compared to rivals like the Audi A7, BMW 640 and Mercedes CLS, as well as the Tesla Model X SUV versus the Audi Q8, BMW X6 and Mercedes GLE.
The Audi e-tron 50 Quattro luxury SUV clearly wins against the corresponding gasoline and diesel versions of the Q7.
The electric version of Mercedes' nine-seater Vito people carrier is cheaper than the diesel variant.