When installing a charging station for electric cars (known as EVSE – Electric Vehicle Supply Equipment in the trade jargon), you have to follow special instructions which go beyond the well-known VDE standards ("Installing high-voltage systems"). The requirements are described in detail in DIN VDE 0100-722 (Requirements for special installations or locations – Supply of electric vehicle; German implementation HD 60364-7-722:201) and apply to every connection point. A connection point can be both a charging station and a standard domestic socket which is used to charge an electric car. We have summarised the most important points which you must follow when installing a charging option for an electric car for you in a set of guidelines for electricians to download – from the basic requirements for installing a charging station for an electric car through to selection of the appropriate site for it.
The right charging station for your customer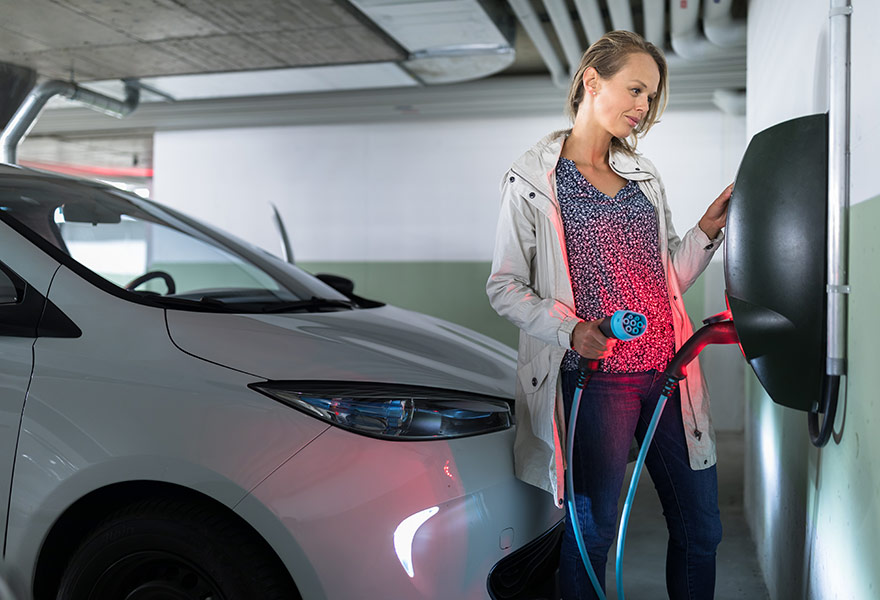 As an electrician, you know that the domestic socket is not the best choice for charging an electric car over the long term: advantages of a charging station include the shorter charging time and greater ease, along with significantly higher performance – future-proofing goes hand in hand with this, as electric car batteries are getting bigger and bigger. The charging cable which is supplied as standard for the socket (mode 2 charging cable) stays in the electric car when it is on the road. For everyday use, it only takes a single step to charge the electric car at the charging station without getting your hands dirty. You will find what you need to take into account when selecting the right charging station in the blog post "7 things which I have to take into account when buying a charging station for my electric car".