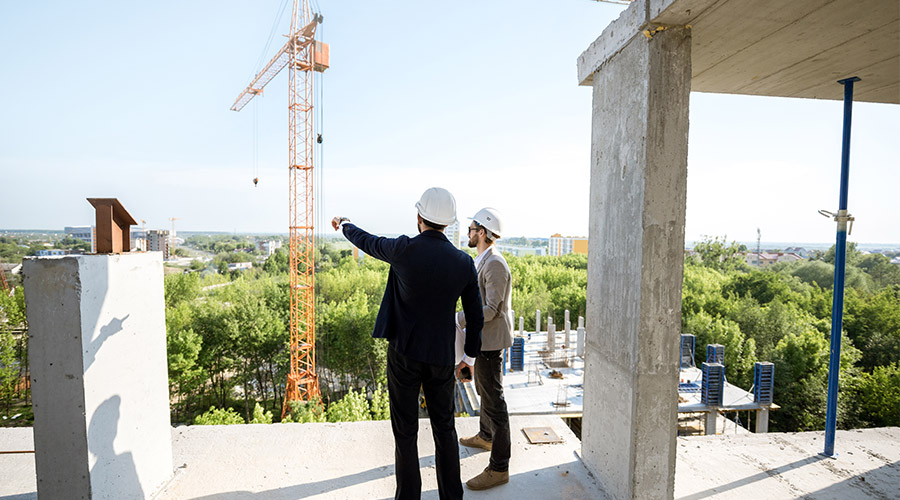 Over the course of the next six years, BMW plans to introduce at least 25 new electric cars and plug-in hybrid models, while Volkswagen is planning as many as 80. Daimler intends to introduce nine new Mercedes-Benz electric cars by 2022, and will offer the Smart model exclusively with an electric drive. According to the estimates of car manufacturers, one in four new cars will be electric by the middle of the next decade. By now it should finally be clear that the automotive industry is serious about the transition to electric vehicles as a way of combatting climate change, motivated in part by the diesel scandal and increasingly strict CO2 guidelines worldwide.
The transition to electric drives is having an impact on many other sectors outside of the automotive industry as well. The construction and building planning sectors, for example, where a new EU law will make charging stations a requirement in residential and commercial buildings, the details of which are currently being worked out in Brussels. The European Commissioner for the Energy Union, Maroš Šefčovič, clarified the objectives when presenting plans for this new law: The energy supply for buildings needs to merge with the infrastructure for electric cars, making it possible to stabilise the power grid and make it fit for the future.
There Is Enough Electricity for Everyone
What might this future scenario look like in practice? With the standard charging solution for electric cars in garages and carports, the stationary wallbox, up to 22 kW flow into the vehicle's battery via a three-phase 400 volt connection. According to the standard load profile of the German Association of Energy and Water Industries (BDEW), at first glance these values would appear to bring a building equipped with 100 residential units and 110 kW according to DIN Standard 18015 to its limit – according to the standard load profile, the maximum base load during peak charging hours (between 5 and 7 PM) is already around 66 kW. The remaining grid load of 44 kW would be just enough to charge two electric cars with 22 kW.
However, it is not strictly necessary to charge the battery to full power. After all, electric cars are usually left parked until the following morning, and they don't normally arrive in the garage with a completely empty battery. This means that the majority of vehicles can be charged with much less power and at a later hour.
A calculation example demonstrates why providing enough power is not a problem, even for a larger number of electric cars: On average, a commuter vehicle travels 50 kilometres per day. As a conservative estimate, an electric car requires 10 kWh of energy to travel that distance. Assuming that several years from now there will be 25 electric cars in a building with 100 residential units, the total charging load for these vehicles will be 250 kWh. At first this seems like quite a lot. But between 5 PM and 7 AM the following morning, the typical downtime for passenger vehicles, a solid 1,000 kWh are freely available, taking the standard load profile into account: that's more than four times the required amount. The available electricity just needs to be distributed in a clever way.
Energy Needs to Be Distributed Cleverly
Here's where a system like the one developed by the technology company The Mobility House comes into play: Charging and energy management controls the charging process in order to cover the demand of all electric vehicles easily, while at the same time ensuring that the building connection is not overloaded. To accomplish this, individual charging processes are stretched out over time and staggered. Vehicles that require more power because they travel long distances or only have brief downtimes can be given preferential treatment.
This system benefits more than just electric car drivers who can drive off every morning with a full battery. Building owners can also benefit from this charging solution offered by The Mobility House. Charging and energy management eliminates the need for costly expansions to electric installations, while electricity rates can be kept low, particularly when it comes to grid usage fees. This effective cost-reducing system is suitable both for residential and commercial properties, and has already proven itself in practice for many customers.
Electric Mobility Planning Guide Helps with First Steps
In its "Electric Mobility Planning Guide" intended specifically for building planners, The Mobility House uses a number of other examples to illustrate why charging and energy management is essential for future-proof construction projects. The guide also answers many other questions that newcomers to electric mobility might have, and the Munich-based company's experts are happy to provide advice and assistance on all other issues, such as the concrete implementation of a construction project.