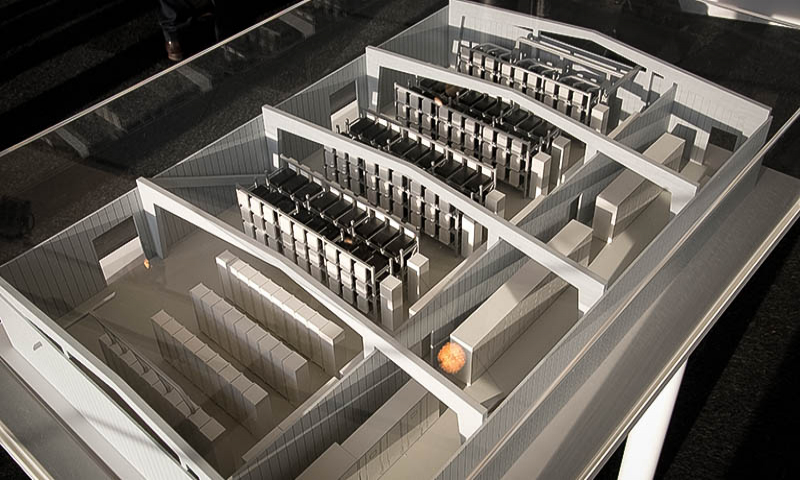 On 3 November 2015, the storage industry turned its attention to Lünen in Germany. The ground-breaking ceremony for the world's largest 2nd-use stationary storage with 13 MWh output made from around 1,000 used vehicle batteries demonstrated the potential in the reuse of vehicle batteries. After the first few smaller projects conducted by various car manufacturers both in Germany and abroad, Daimler has come together with The Mobility House to take a key step towards commercial use.
While Daimler boss Dieter Zetsche hopes to reduce the price of electric vehicles and their batteries through reuse, The Mobility House's CEO Thomas Raffeiner is excited about selling the storage technology on the primary energy regulation market and other energy market applications. The event was attended by the State Secretary Uwe Beckmeyer, who was standing in for Sigmar Gabriel, German Minister for Economic Affairs. Uwe Beckmeyer sees this project as a sustainable supporting factor in Germany's 'Energiewende'. Because the project did not require any funding, it provides politicians with an incentive to create further conditions in competition law that will continue to support Germany's role as a centre of innovation for renewable energy.
The huge media response both in Germany and on an international scale and The Mobility House's projects with other car manufacturers reflect the avid interest that this industry attracts. This just goes to show how sound The Mobility House's business model is and demonstrates the role it can play as a business partner.
Thomas Raffeiner likes to describe the dynamic development of electromobility and its convergence with the energy industry with a saying: "The Stone Age did not end for a lack of stone and the Oil Age will end long before the world runs out of oil."


Thomas Raffeiner talks about the 'Energiewende' and a pioneering industry.