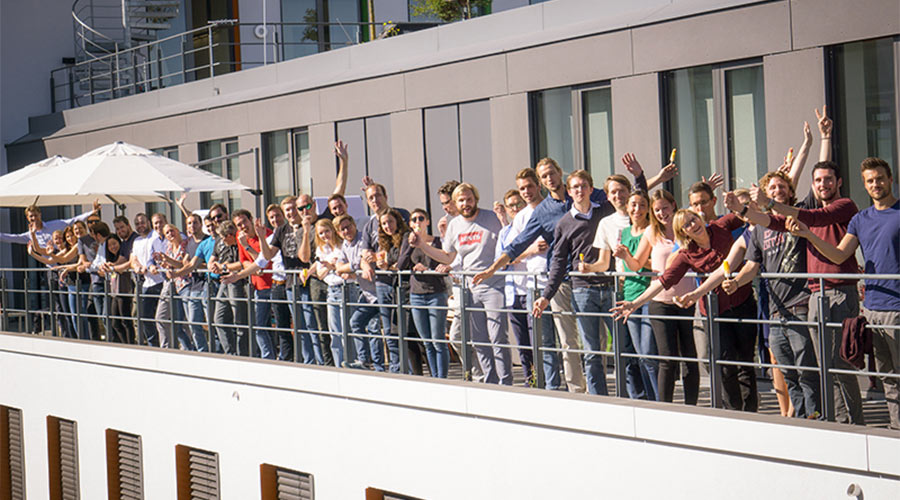 Together with us you have the chance to create the energy world of the future! With intelligent charging and energy solutions based on our proprietary technology, we integrate vehicle batteries into the power grid. In order to realize our vision of a zero-emission mobility future, we are now looking for new talents to support us.
A brief introduction: The Mobility House and our vision
The Mobility House's goal is to help shape a zero-emission energy and mobility future. Behind this goal lies our technology, which brings together the automotive and energy sectors. The entire concept was born 11 years ago from a simple idea that our founder, Thomas Raffeiner, had: What if the potential of parked electric cars could be put to use elsewhere? To make them available to the energy industry as mobile batteries, where they could help to meet the growing need for storage? The idea for The Mobility House was born.
Since then, we have been integrating ev batteries into the power grid through smart charging and energy solutions based on our proprietary technology. In doing so, we are promoting the expansion of renewable energies, stabilizing the power grid, and making electromobility more affordable. As a hardware-agnostic provider, we work with many partners like charging infrastructure manufacturers, installation companies, back-end system operators, energy suppliers, and automobile manufacturers. Our proprietary software ChargePilot, the intelligent Charging and Energy Management system, and the underlying EV Aggregation Platform allow our customers and partners to integrate electric vehicles into the grid in a way that is both beneficial and future-proof.
With over 160+ employees, we are active worldwide from our offices in Zurich, Munich and Belmont (CA) – and are constantly on the lookout for new people who are enthusiastic about our vision and would like to support our almost 70 person-strong tech team. Have we sparked your interest? Then we are looking forward to receiving your application.
A quick rundown of our business units
To achieve a zero-emission future, our company has various business units that contribute to this goal on a daily basis.
Charging Solutions
As solution providers for charging services, we help our private and business customers to enter the electromobility sector through planning, setting up and running an individual charging infrastructure. Our charging and energy solutions form the foundation for our future topics with respect to intelligent charging infrastructure with ChargePilot, integrating electric vehicles into the power grid, and leveraging further value steps.
Smart Charging and ChargePilot
In our smart charging unit, we develop and run intelligent charging solutions for our customers. Our product ChargePilot is the foundation and, as a leading smart charging and energy management system for vehicle fleets, is currently being used at over 400 depots, distribution centers and parking lots. We believe in an open and hardware-agnostic ecosystem. That is why we put a great deal of effort into the goal of making ChargePilot usable in a hardware-agnostic and internationally scalable way, so a wide variety of charging stations and third-party systems can be integrated via standardized interfaces (including OCPP). We rely on state-of-the-art software technologies and methods to continuously develop our products. But with ChargePilot, we are also already laying the foundation for a future integration into an intelligently controlled and decentralized energy system.
Vehicle Grid Integration (VGI)
Vehicle Grid Integration (VGI) is all about intelligently integrating electric car batteries into the power grid. The goal: to sell and support services in the electric energy system. Here, we build stationary storage facilities from electric car batteries (first and second life). Why? So we can implement intelligent vehicle battery control in the energy market to, and then transfer this to mobile vehicles in the next step.
At present, we operate around 40 MW of such stationary storage facilities in Germany, France and the Netherlands, and the number is rapidly growing. Our goal: to extract as much flexibility as possible from the many thousands of individual batteries and to provide the diverse services sold on the energy market through the one battery that is most suitable at the time of delivery. In doing so, we aim to generate as much value as possible by marketing this portfolio. To this end, we have developed a broad toolchain of optimizations, forecasts and algorithms to make optimum use of the storage facilities' flexibility and to be able to make the right decisions on energy and pipeline markets within seconds. We use advanced data science and control engineering methods to do this.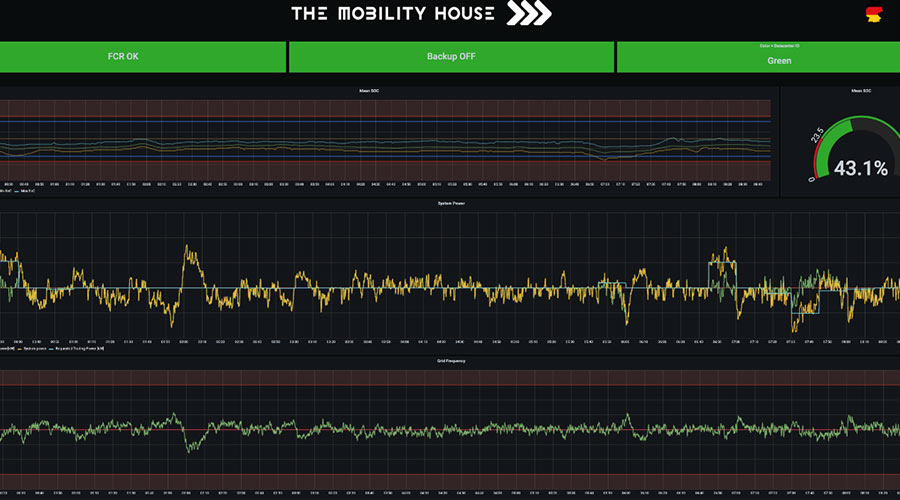 Last but not least, we create VGI pilot projects and drive business development forward in the field of energy solutions. An overview of all fairy
A look behind the scenes: our tech stack
Behind all these departments, there is naturally one thing above all else: our own software which we are continuously developing and optimizing.
Edge Computing Devices
Our secret weapon for achieving a reliable solution performance are our edge computing devices, aka as Local Controllers. We are running all SW in Docker containers and therefore are able to switch between HW platforms according to computational needs. PI3 or X86 based, not a big deal for us. We started writing the code for the microservices in the latest Python version(s) but increasingly invested to RUST the devices. Hugh benefits of using Rust although the transition from Python to Rust wasn't totally smooth. Communication is based on RabbitMQ.
In order to maintain this fleet of edge computing devices we rely on a commercial service from Balena who provides us with the underlying OS and all means to authenticate and authorize the devices in a secure way. Incremental OTA (Over the air) updates are possible.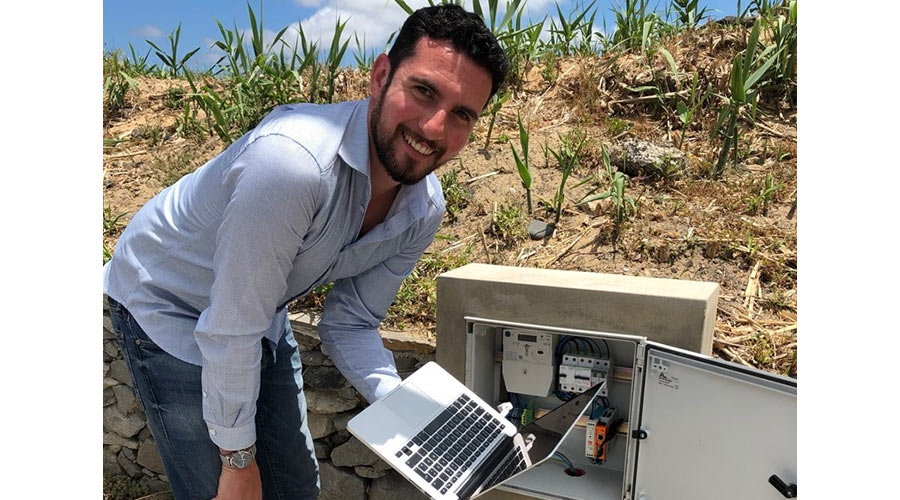 Cloud Infrastructure
We purely run AWS infrastructure. Most of our dockerized micro-services are running as tasks in ECS Fargate trying to eliminate the need of dedicated EC2 instances.
Our data-lake cluster is based on the ELK stack, but we see a need to get an additional data-lake optimized for time-series data such as Apache storm clusters.
Our Infrastructure DevOps teams spend a lot of effort to have our infrastructure as code based on CloudFormation templates. In addition, we rely on the power of the SaltStack in order to further automize deployments.
They are constantly improving monitoring with CloudWatch as well as using Prometheus.We also utilize Sentry and Opsgenie as our main communication ways for error reporting and alerting.
CI&CD and Automated Testing Challenge
We deal with a lot of moving pieces, on-Board SW of the EVs, firmware updates of Chargers, frequent SW updates from our side and OTA challenges to our edge computing devices.
Better to run tests on all ends … for sure we emphasize a lot on module and component tests. In order to run our complex CircelCI pipelines for automated nightly builds we had to create virtualized anti-systems such as simulated EVs.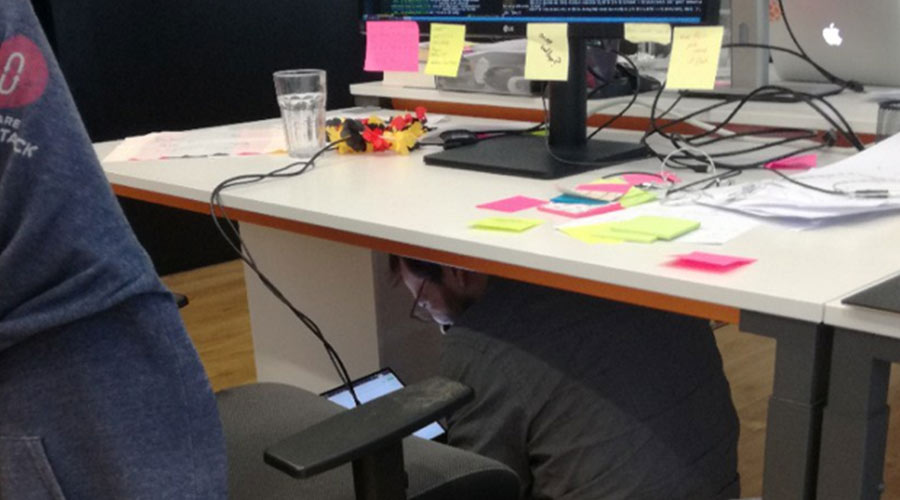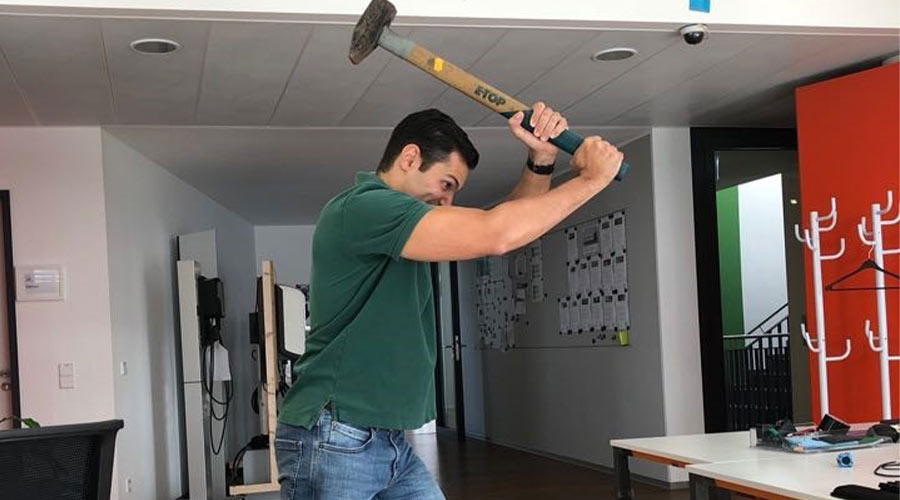 Although that doesn't take away the fun part of REAL testing session in real life conditions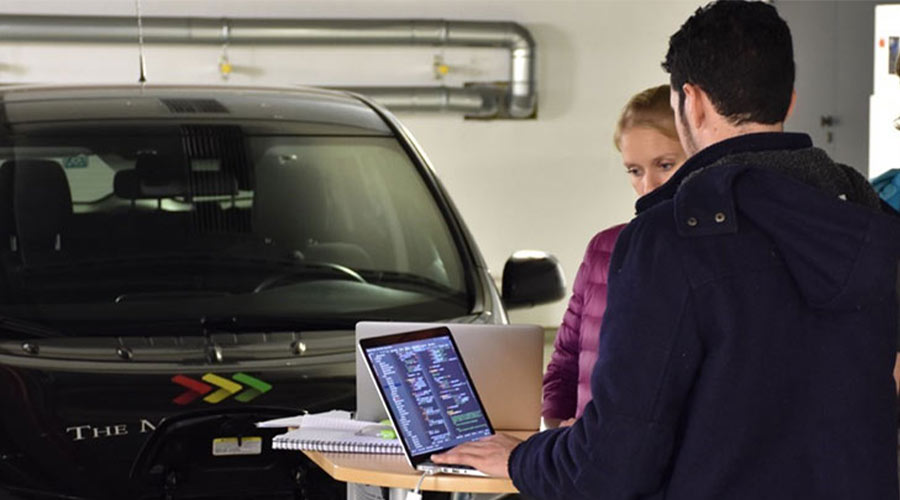 What you can expect from us
To be able to achieve our vision, we will have to keep developing our already existing SW.
Means, we need talented people who like to interact, communicate, dispute and argue but seeking for the best decisions together. Scrum, bi-weekly sprints, planning and inspecting…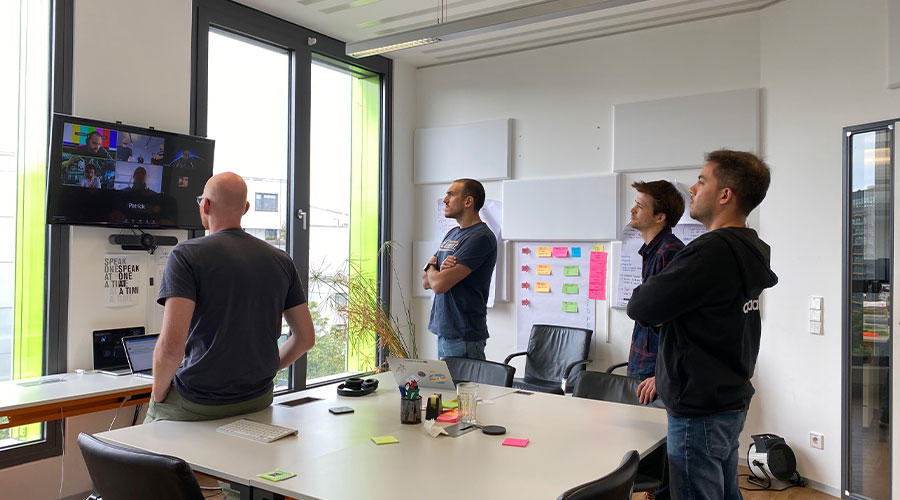 Solving challenges like this one … when our PO came back from vacation …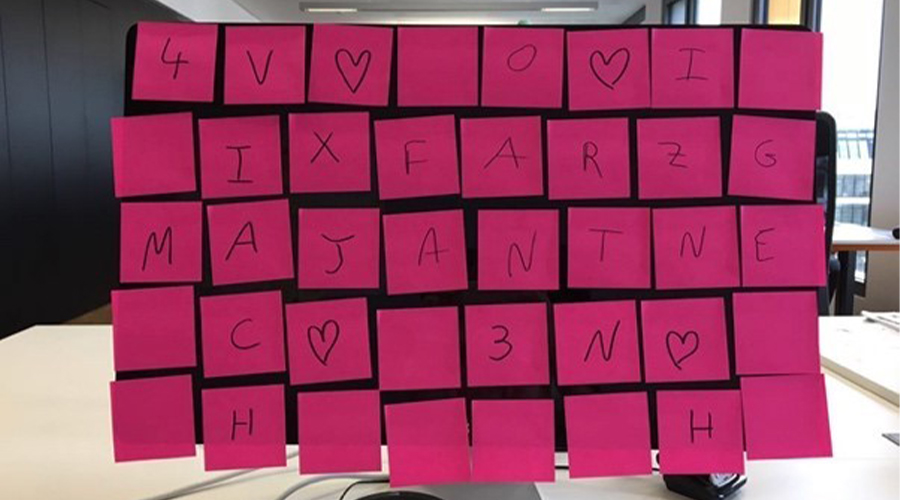 As we love open-source and we use a lot of them we also are eager to contribute back to the community. We have released a free OCPP Python library as an extract from our source code. We love interacting with the various communities such as the PyLadies meetups which we do sponsor.
So, we want YOU!
You can expect an open, international, dynamic and highly motivated team. We'll give you a high degree of responsibility right from the very start. You'll be working with us to drive electromobility and our business areas forward.
Flexible working hours, opportunities to work from home, and 30 days' vacation are other plus points about working at The Mobility House. Not to mention our modern office at the heart of Munich, with good public transport connections and our cycle to work scheme. Regular meet-ups for sports, after-work get-togethers, team events, cooking and barbecuing together on our roof terrace, and much more besides are on our agenda. Would you like to become part of our team? Then we look forward to receiving your application to fill one of our vacancies!
Job Openings