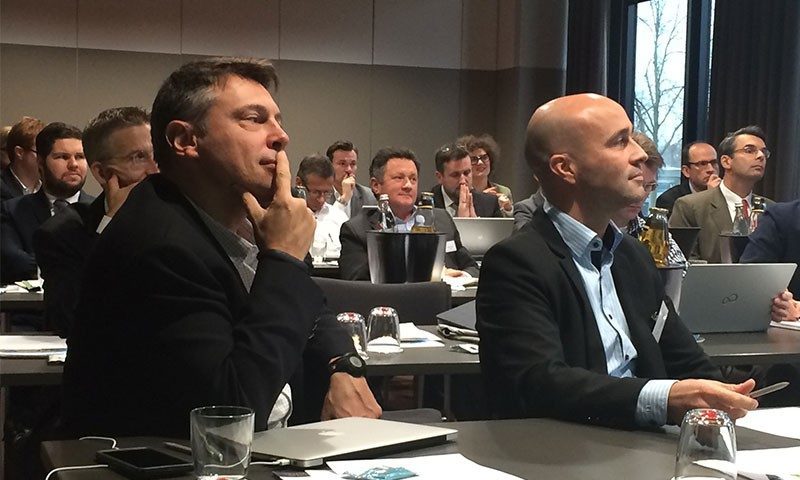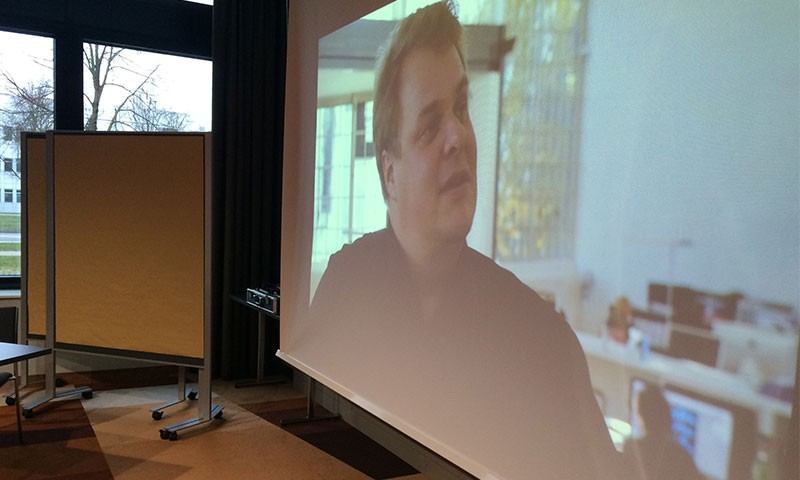 On 21 November 2014, The Mobility House (TMH), along with its cooperation partner the University of Delaware, invited people to come to a vehicle-to-grid workshop In Munich. Almost all manufacturers of electric cars and plug-in hybrids came along and went on a journey through current possibilities and upcoming developments in the V2G world with virtual stops in Japan, the USA and Europe.
The integration of electric car batteries into the power grid – also known as vehicle-to-grid (V2G) – means you can make money. It involves using the car's battery as an energy storage unit. The stored energy is supplied to the national grid at the required time and thus ensures grid stability. The Mobility House has been working on this concept since 2009, which makes TMH one of the leading trendsetters in the automotive manufacturing world.
Revenue potential and reduction of vehicle costs through V2G
After an introduction by Lars Thomson and Carl-Peter Forster on the disruptive development of electric mobility and the logical merger with the energy markets and renewable energies, Willett Kempton of the University of Delaware presented the implementation of V2G in the USA and surprised participants with the fact that he is already receiving a cheque every month from the local grid operator.
Olivier Paturet of Nissan pointed out that Japan has greater focus on the customer's needs for grid stability or V2H applications. In addition, he presented the possibilities of the CHAdeMO standard and of its bidirectionality for appropriate V2X concepts which is already available now.
Stefan Ritter, Robert Seiler and Marcus Fendt of The Mobility House presented the revenue potentials for various energy market products in the relevant European countries. They demonstrated to participants that TMH already exploits this potential with second-use batteries today and thus developed a verifiable use case for the utilization of electric cars as mobile storage units.
Stimulating discussions and an intensive exchange between participants enriched the day, which in conclusion clearly showed that V2G can achieve feasible annual revenue potentials of EUR 500 to 1,500 depending on the charging and vehicle technology and that this is already possible now, depending on the country. This enables further fostering of the renewable "Energiewende" ("energy transition") and significantly reduces the costs for electric cars.
If you have any questions or are interested in taking part in the next workshop, please contact [email protected]
Agenda of the Vehicle-to-Grid International Workshop:
Introduction
– Less than 520 weeks remain to prepare for the new paradigm of electric mobility (Lars Thomson, Future Expert.
– An CEO perspective on automotive and energy convergence (Carl-Peter Forster, OEM CEO and advisor)

USA
– Vehicle to grid (V2G) technology introduction (Willet Kempton, UD)
– Technology perspective and potential roll-out (Dr. Gregory Poilasne, CEO Nuvee – Europe licensee of GIV Technology)
– US opportunities and challenges (Scott Fischer, ev2g – US licensee of GIV Technology)

Europe
– Product roadmap, potential and realization of a swarm battery concept in Germany (Stefan Ritter and Marcus Fendt, TMH)
– Grid Integrated Vehicle in Denmark – market and values (Willet Kempton)
– Product and Services rollout in selective European markets (Dr. Gregory Poilasne, Stefan Ritter)
– 2nd live potential of EV batteries and a live cycle consideration business case (Stefan Ritter)

Japan
– Vehicle to home (V2H) potential and technology approach (Olivier Paturet or Francisco Carranza, Nissan)

Expert statements
– Energy market development (Christian Froestl, Bloomberg)
– Energy management influences on batteries (Seongchan Lee, Samsung SDI)
– How to communicate innovations (Corinna Picker, Coach)

Discussion round