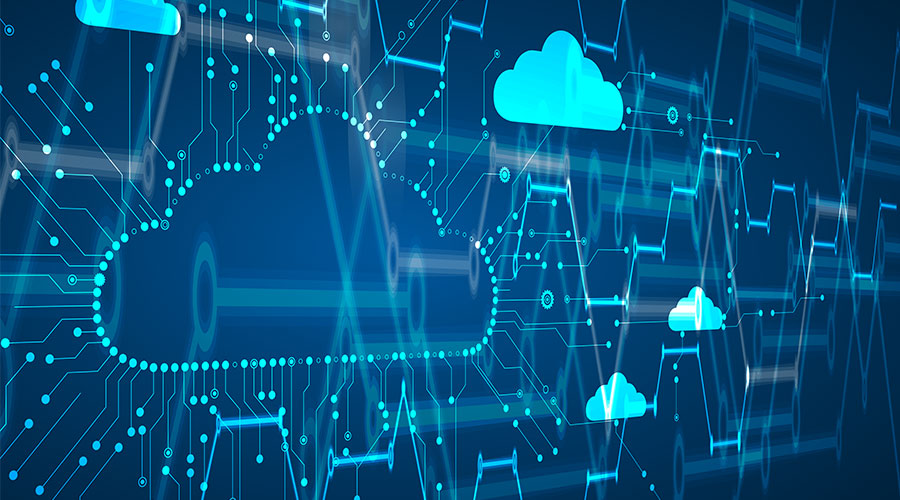 Munich, 27 August 2020
The future of mobility is electric. But the environmentally friendly and quiet electric cars need to be recharged before the journey. To ensure that charging is quick and safe and is seamlessly integrated into the local energy supply, countless processes run in the background. Open and standardized interfaces between the vehicle, charging station and back-end and energy management systems guarantee that the charging infrastructure can grow and constantly improve in line with the increasing success of electric mobility. And that a future-proof charging infrastructure is guaranteed. Reason enough to dedicate a comprehensive series to these invisible helpers.
Part 3 is about REST API, more precisely about the communication between two software systems.
REST API: When the cloud talks to the electric car
If two software systems want to exchange data, an interface must be established between them. A widely used programming interface for this purpose is a REST API, the short abbreviation for the term "Representational State Transfer - Application Programming Interface". This enables the exchange of data on distributed systems, such as cloud services. As soon as two systems need to communicate with each other, it is almost impossible to avoid this interface. For platforms such as Amazon, Google and SAP, REST APIs are in continuous use worldwide.
The exchange of data is also crucial in the environment of charging electric cars. Via the REST API interface, for example, a charging backend can access data on the status of an electric car battery (State of Charge, SoC) that is available in the cloud systems of the car manufacturers. These can be used to make charging significantly more efficient. A fleet operator tool can also automatically communicate departure times and the required battery capacity via the REST API. With this information, charging processes can be optimally adapted to the power distribution of a charging and energy management system, for example by staggering the charging of several vehicles or shifting to off-peak times.
One interface, many advantages
Communication via REST API opens up several additional advantages. Even the preconditioning of a vehicle – preheating in winter or precooling in summer – can be carried out via the REST API interface and started at a previously defined time. A significant gain in comfort for driver and passengers, especially if the vehicle is an electric bus in regular service. The preconditioning has another advantage: heating or air conditioning receive their power from the grid instead of the vehicle battery. This means that the maximum possible range is available on departure.
Data exchange is possible in both directions via REST API. For example, information from charging stations can also be transmitted to fleet management or billing software: The energy consumption of company cars, for example, so that the costs can be booked correctly.
In each application, the big advantage is that the user only has to use one system at a time and all information is automatically available where it is used, maximizing user convenience.
The Mobility House & Rest-API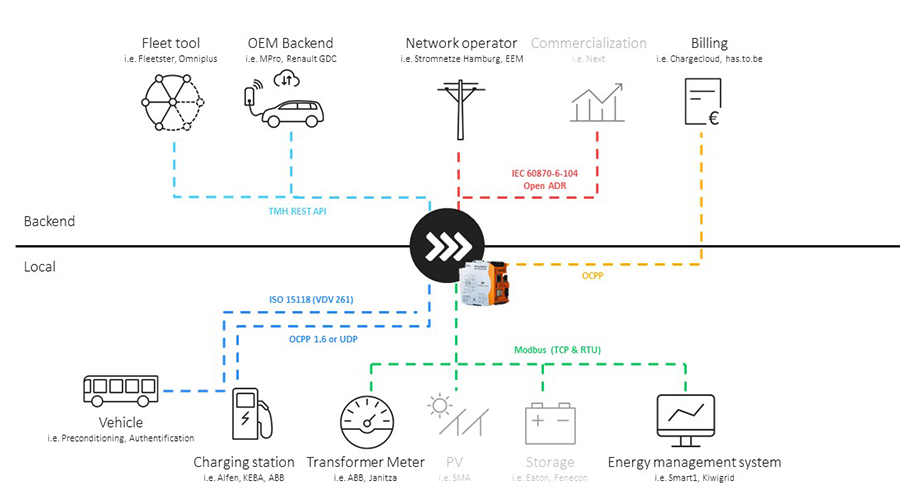 ChargePilot, the intelligent Charging and Energy Management system from The Mobility House, is the only load management system to date to offer an open and documented REST API and ensures that all integrated systems communicate reliably with each other - making charging as efficient and cost-effective as possible. Partners such as Renault and Daimler Van or customers such as Durstexpress have been using this interface in daily operations since 2019.