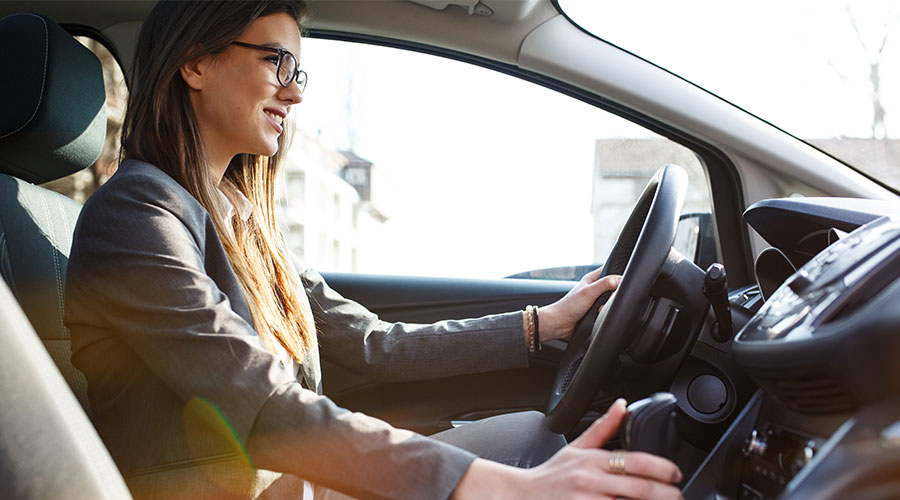 Munich, 13 August 2020
Downtimes of fleet and company vehicles are "lost time" – unless they are electric cars or plug-in hybrids. This is because they can be a valuable resource for companies during the time, they are not in use at the company car park or underground car park. In many ways.
Charging infrastructure at company locations is of great importance for the success of e-mobility, in addition to private charging at home: Since employees spend many hours at work, these are ideal conditions for charging their electric vehicles. Although the installation and operation of charging points and wall boxes involves some effort – this investment pays off in many other places. This, however, also applies to PHEVs as company cars – because the importance of regularly recharging PHEVs is often underestimated.
More power, lower costs
The cars with "two hearts" can only make the most of their climate and cost advantages if they are regularly charged. The range of more than 50 kilometers that most current models can cover purely electrically is sufficient for a large part of the commuter routes. If these are covered completely with the energy from the battery, high savings are the result, as electricity is considerably cheaper than petrol or diesel. On the other hand, the costs increase disproportionately if the part-time electric motor is not charged regularly – then, as studies show, fuel consumption rises to three to four times the WLTP standard value. Therefore: A PHEV should be charged as often as possible to achieve the highest possible share of electric driving. So, if employers want to reduce fuel costs and actively contribute to achieving climate targets, it is essential to install a charging solution directly at the workplace or at the employees' homes.
Charging stations at the workplace as a location factor
By providing charging infrastructure for electric cars, companies have the opportunity to set an example against the climate crisis and actively shape the change towards sustainable mobility. At the same time, they can increase their own attractiveness for employees, talents and skilled workers. More and more customers and partners also appreciate it when companies use environmentally conscious technologies at their locations. Company-owned charging stations are increasingly helping to create credibility and improve reputation among important target groups.
Before the development of an adequate charging infrastructure can begin, the basic need must be determined, and a future expansion considered strategically. With one or two electric cars, charging would not be a problem: a simple wall box with two connections would suffice. In the medium-term, however, industry experts assume that half of the company parking spaces will be equipped with charging points. This makes optimal planning all the more important in order to achieve a cost-effective and sustainable solution. Not to mention the fact that charging infrastructure usually has a longer service life than the current company car. Moreover, wrong decisions can be expensive. For example, if an installation is planned too small it has to be upgraded at a great expense or if proprietary systems that have no open interfaces allowing an expansion or integration into third-party systems are used.
Subsidies and tax incentives reduce costs
Various federal, state, and local government subsidy programs provide additional benefits for the implementation of charging infrastructure; some subsidize the purchase and installation of wall boxes and charging points with up to 60 percent of the costs. Generally speaking, the financial outlay per charging point is between 1,200 and up to 3,500. The total costs depend heavily on whether suitable power cables are available, whether DC rapid charging points are installed and whether a separate or additional transformer with the corresponding extensive construction measures is required – but this can often be avoided with an intelligent load management.
Electrified company cars benefit from further subsidies in addition to the environmental bonus, which makes the purchase of an electric car or plug-in hybrid as a company car up to 9,000 euros cheaper: the monetary benefit of private use of an electric car or plug-in hybrid as a company car is taxed at a maximum of only 0.5 percent, while the rate for petrol and diesel is 1 percent of the gross list price per month. For purely electric cars that cost less than 60,000 euros, the company car tax is even only 0.25 percent. The tax advantage for an employee amounts to at least a triple-digit amount each year.
Clever systems avoid unnecessary costs
Load management and billing systems should at least be prepared even if only a few charging points are installed in order to keep costs low. The Charging and Energy Management system of The Mobility House has already proven successful in practice with many customers. The system, called ChargePilot, enables a targeted control of charging processes and an intelligent adjustment and distribution of power consumption. By smoothing out load peaks, it avoids a costly expansion of the local network connection and unnecessarily high operating costs.
Depending on the local conditions, load management makes sense from as little as three charging points in terms of financing. Experience has shown: With an intelligent charging system, both the one-off investment costs and the ongoing electricity costs for the grid connection and the performance fee can be reduced by 30 to 70 percent.
Intelligent access and billing systems also support the economic operation of the charging infrastructure and offer a wide range of options, for example if the charging of private, company and customer vehicles is to be charged and balanced differently. In addition, companies can better track and, if necessary, evaluate possible sustainability goals.
Charging infrastructure at the employee's home
Another convenient option that favors the share of electric driving of PHEVs is a charging station directly at the employee's home. The financing of the charging solution has to be clarified individually between employee and employer. This can range from subsidizing the purchase, to borrowing a charging station, to covering the entire cost. Subsidies are also effective here. If the employer leaves the charging station to the employee, there is no wage tax, for example. If the employer gives his employee a charging station for its use at home, the non-cash benefit can be taxed at a flat rate of 25%. The charging station must be provided in addition to the wage. The same applies if the employee receives a subsidy for the charging station.
There are several possibilities for the settlement of the charged electricity: A monthly lump sum can be claimed, or the employee must submit a record of the exact kWhs of charging and consumption. The much simpler solution is a system that also offers an @home billing service. Driver and employer benefit equally from this. The electricity costs incurred at home for charging the company car can be viewed directly and settled with the employer accordingly.