Spurred on by discussions about pollution in congested metropolitan regions and the transformation in mobility, electric mobility is continuing to gain momentum. Attractive transportation possibilities also contribute to the continually growing percentage of electric buses used in local public transport. The switch to electric buses entails more than just a change in the type of drive. New technical and economic conditions of your electric buses also require an intelligent charging solution.
Advantages of electric buses at a glance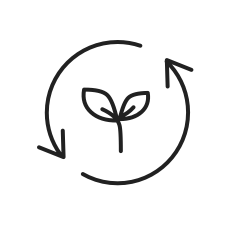 Fewer Emissions
Electric buses are free of emissions (locally) and produce less noise when driving.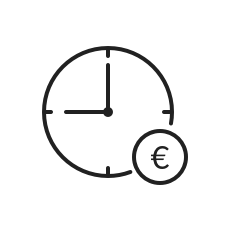 High degree of efficiency
The efficiency of an electric drive and the possibility of recuperation provide for a high degree of efficiency.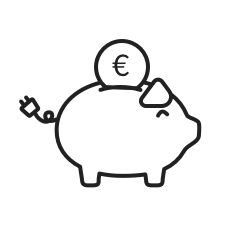 Reduced total costs
Today's electric buses already demonstrate lower operating and maintenance costs (TCO) than diesel buses.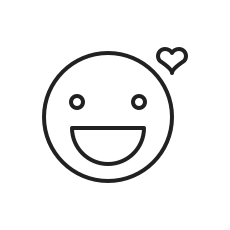 Great ride comfort
Electric buses accelerate smoothly and almost silently. This significantly increases comfort during the ride.
The switch to electric buses raises many questions
Our guide answers the most important ones.
When introducing electric buses, not only range is important, but also intelligent charging of the electric buses plays a major role. Do you want the vehicles to be ready for use again in time, to preserve the battery and not to lose sight of the electricity costs? The solution is sustainable and intelligent planning as well as a charging and energy management that optimally supports the operation of your electric buses. Our guide shows you what you should consider - regardless of the manufacturer.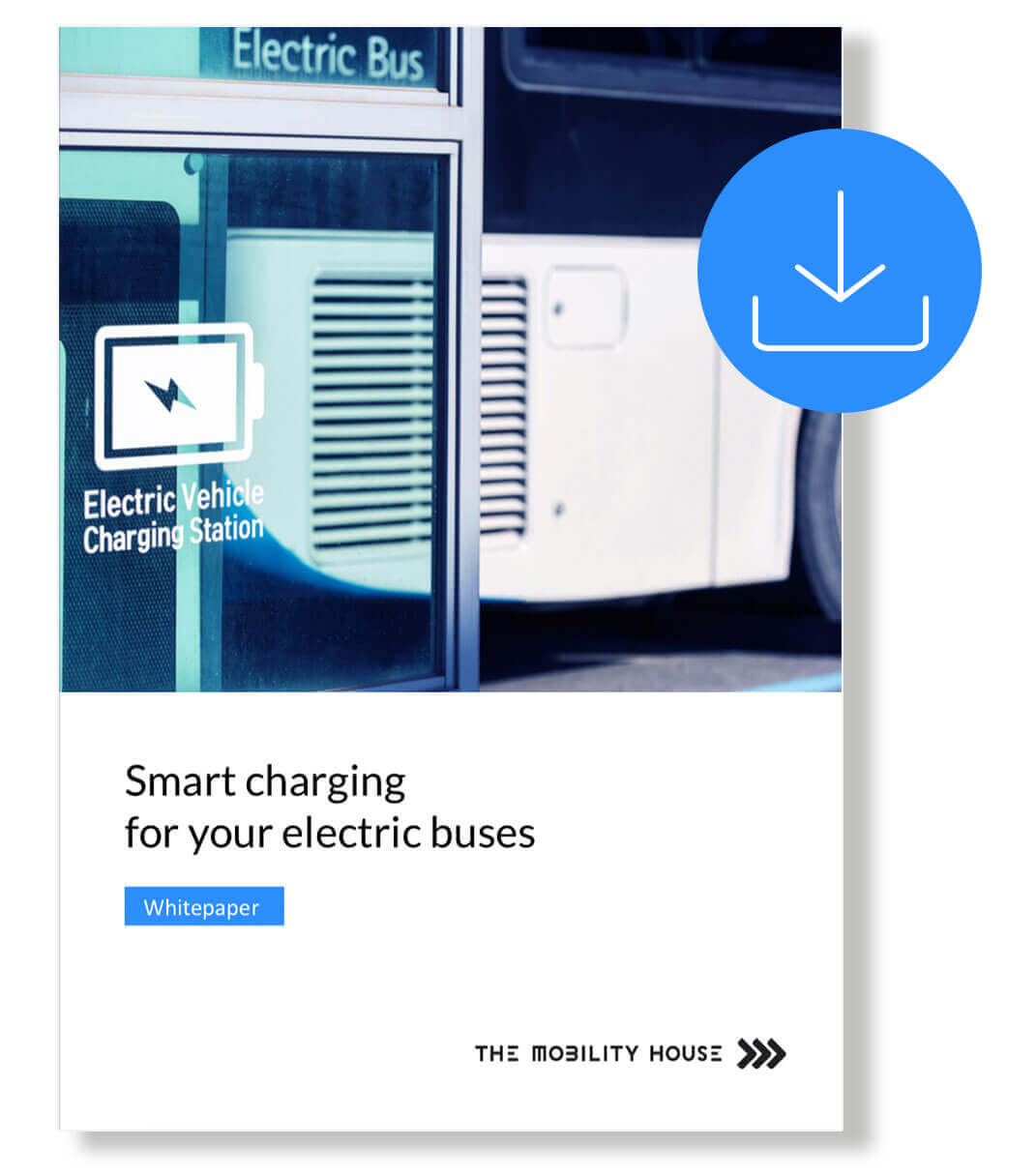 Download guide: Smart charging for your electric buses
How long does it take to charge an E-bus?
How do I plan the charging infrastructure?
What adjustments do I have to reduce electricity costs?
Why do I need a charging & energy management system?
Our services for efficient running of electric bus fleets
Our goal is to provide you with a sustainable, cost-optimised charging solution for your buses. That is why we focus on a comprehensive approach for your charging infrastructure, from conception to operation.
Smart charging and energy management system for your electric bus fleet
ChargePilot, our Charging and Energy Management system, reliably charges your electric buses and reduces your investment and operation costs. With its open interface, it can easily be used with other systems, such as a depot management system.
The system can then monitor all charging processes and prevent expensive load peaks. This can also minimize any expansion of the network. The dynamic load management system can also adjust the charging processes of the other electricity consumers at your location. Thanks to its modular design, ChargePilot can grow along with your requirements, and it can also be used with charging stations made by different manufacturers.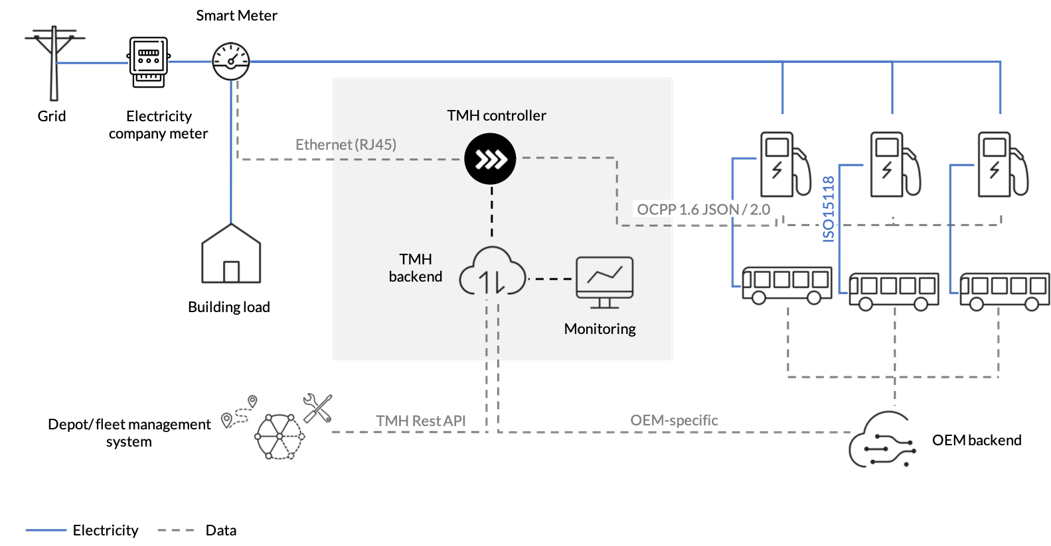 Reduce investment costs
Control the charging processes of your electric buses intelligently. This means you will need fewer charging stations in total.
Minimize grid connection costs
When you control the charging of your bus fleet, a smaller grid connection is sufficient.
Lower grid usage charges
You can save on grid usage charges every month by reducing load peaks.
Save on energy costs
Charge during low-price phases and benefit consistently – this lowers your monthly electricity costs.
How our Charging and Energy Management works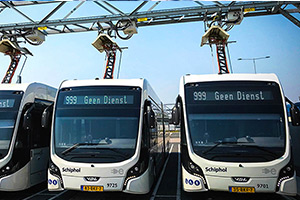 Connexxion: An electric bus fleet benefits from smart control
"We are excited about our cooperation with The Mobility House, which supports us as a knowledgeable expert in charging and energy management. With their product ChargePilot, we can efficiently charge and operate our fleet of electric busses and also have flexibility when expanding."
– Josh Carmichael –

The Dutch bus company Connexxion, one of the largest electric bus fleets in Europe, has come to rely on the smart Charging and Energy Management System ChargePilot. The challenge for this company is the extremely high volume of visitors at its Schiphol Airport location: on an average day, 10 MWh flow into the batteries of 100 vehicles.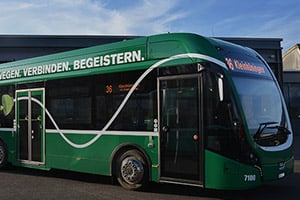 Basel Public Transport: Bus fleet being prepared for an electric future
"The Mobility House team won us over with their extensive expertise, practical experience and their willingness to take our customer's specific circumstances and issues into account to the greatest extent possible." – Pascal Lippmann –
The first step to successful electrification is good planning. In cooperation with The Mobility House, the transportation company Basler Verkehrsbetriebe BVB carried out a comprehensive study. Along with completing detailed analyses of the bus routes, scheduling requirements and the future energy and power needs of the electric bus fleet, specific hardware and software recommendations were agreed upon and the associated costs calculated.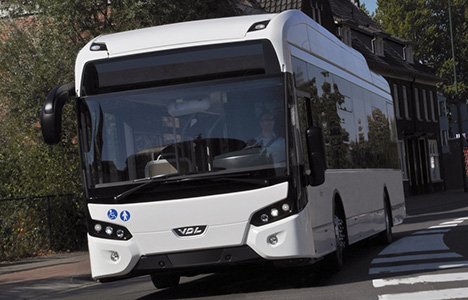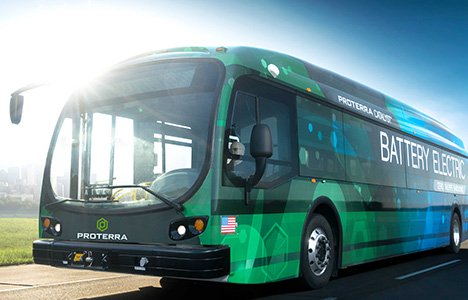 Manufacturers of electric buses
Manufacturer:
Solaris
Models:

Urbino 12e | 18e

Capacity:
240 kWh

|

75 - 240 kWh
Power:

160 kW | 240 kW

Charging mode:

CCS & Pantograph
| | |
| --- | --- |
| Manufacturer: | BYD |
| Models: | Enviro 200 EV |
| Capacity: | 240 kWh |
| Power: | 160 kW | 240 kW |
| Charging mode: | CCS & Pantograph |
| | |
| --- | --- |
| Manufacturer: | Sileo |
| Models: | S12 | S18 |
| Capacity: | 225 kWh | 380 kWh |
| Power: | 240 kW | 480 kW |
| Charging mode: | CHAdeMO |
Manufacturer:

Irizar

Models:
i2e
Capacity:
90 - 120

kWh

Power:

180 kW

Charging mode:

CCS
Manufacturer:
VDL
Models:

SLF120 | SLFA180

Capacity:
63 - 240 kWh

|

63 - 180 kWh
Power:

153 kW | 255 kW

Charging mode:

CCS & Pantograph
| | |
| --- | --- |
| Manufacturer: | Volvo |
| Models: | 7900 Electric |
| Capacity: | 4x19 kWh |
| Power: | 200 kW |
| Charging mode: | CCS & Pantograph |
Manufacturer:

SOR

Models:
N

B 12 Electric

Capacity:

225 kWh

Power:

160 kW

Charging mode:

Pantograph
| | |
| --- | --- |
| Manufacturer: | Caetano |
| Models: | e.City Gold |
| Capacity: | 85 kWh – 250 kWh |
| Power: | 180 kW |
| Range: | 200 km |
| Charging mode: | CCS |
| | |
| --- | --- |
| Manufacturer: | Proterra |
| Models: | Catalyst 35/40 Foot |
| Capacity: | 94-440 | 94-660 kWh |
| Power: | 2 x 190 kW |
| Charging mode: | CCS & Pantograph |
Manufacturer:
Ebusco
Models:
Electric City Bus 2.1
Capacity:

311 kWh

Power:
1

10-220 kW

Charging mode:

CCS
| | |
| --- | --- |
| Manufacturer: | Ursus |
| Models: | City Smile 12M |
| Capacity: | 226 kWh |
| Power: | 105 kW |
| Charging mode: | n.a. |
| | |
| --- | --- |
| Manufacturer: | Daimler |
| Models: | Citaro E-Cell |
| Capacity: | 243 kWh |
| Power: | 150 kW (CCS) |
| Range: | 150 km |
| Charging mode: | CCS & Pantograph |
Articles other users find helpful