Charging solutions for electric bus fleets
Operate your electric buses reliably and at the lowest cost
We offer smart charging solutions and give you advice, regardless of the manufacturer.
Spurred on by discussions about pollution in congested metropolitan regions and the transformation in mobility, electric mobility is continuing to gain momentum. Attractive transportation possibilities also contribute to the continually growing percentage of electric buses used in local public transport. The switch to electric buses entails more than just a change in the type of drive. New technical and economic conditions of your electric buses also require an intelligent charging solution.
Advantages of electric buses at a glance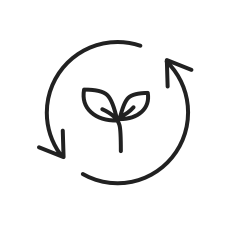 Fewer Emissions
Electric buses are free of emissions (locally) and produce less noise when driving.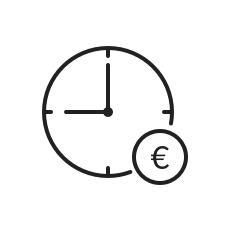 High degree of efficiency
The efficiency of an electric drive and the possibility of recuperation provide for a high degree of efficiency.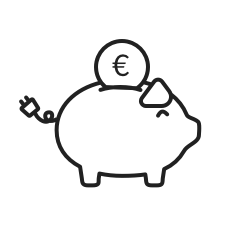 Reduced total costs
Today's electric buses already demonstrate lower operating and maintenance costs (TCO) than diesel buses.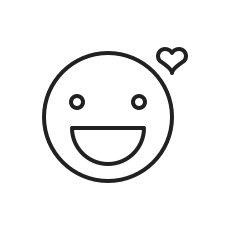 Great ride comfort
Electric buses accelerate smoothly and almost silently. This significantly increases comfort during the ride.
Essentially, charging types are split into two groups: Alternating current (AC) charging and direct current (DC) charging
Explanation: Batteries for electric vehicles can only be charged with direct current. Our power grids supply direct current or alternating current depending on the location and voltage. To convert the AC into direct current, rectifiers are needed to charge the battery if an alternating current connection is used.
In the case of plugs for DC charging, these rectifiers are already in the charging station and not installed in the vehicle, and therefore enable greater charging power than with AC charging. In AC-charged vehicles, less powerful rectifiers are fitted in the vehicle for space reasons, which limits the amount of charging power.
Plugs for AC Charging
Type 1 plug: for Asian models; charging power up to 7.4 kW
Type 2 plug: for European models; charging power up to 22 kW or 43 kW
CHAdeMO plug: Quick-charge system from Japan; up to 100 kW
CCS plug: Quick-charge function with AC and DC; charging power up to 170 kW (350 KW)
Plugs for DC charging
Pantograph: On-route charging up to 450 kW
ChargePilot, the charging and energy management from The Mobility House
charges your electric buses reliably and reduces investment and operating costs
Reduce investment costs
Control the charging processes of your electric buses intelligently. This means you will need fewer charging stations in total.
Minimize grid connection costs
When you control the charging of your bus fleet, a smaller grid connection is sufficient.
Lower grid usage charges
You can save on grid usage charges every month by reducing load peaks.
Save on energy costs
Charge during low-price phases and benefit consistently – this lowers your monthly electricity costs.
Our services for efficient running of electric bus fleets
Our goal is to provide you with a sustainable, cost-optimised charging solution for your buses. That is why we focus on a comprehensive approach for your charging infrastructure, from conception to operation.
Are you looking for individual consultation? We would be happy to support you.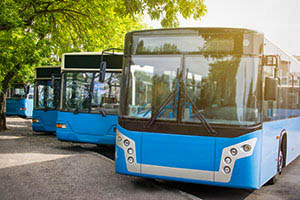 Transport Operations, Germany – Bus Fleet Electrification Analysis
"The Mobility House analysis makes all the difference when we're looking to reduce the ecological footprint of our fleet. At the same time, we can ensure that our operating costs stay low.–
Managing director
A bus company which operates a bus fleet for local transit in its region, among other things, wants to serve as a pioneer in the public transport sector by switching its fleet from diesel buses to electric buses. In this specific case, it is particularly important that routes around a national park are covered by zero emissions buses. We delivered a concept that will charge the fleet reliably and cost-efficiently. Timetables with the related distances form the basis for developing our solution. Using our analysis software and smart load balancing, we develop a charging infrastructure solution via which we can reduce grid expansion. By reducing the load from 2.3 MW to 0.5 MW, the company saves investment costs of € 320,000 as well as € 140,000 annually on running costs. We also look at whether integration of a solar system with stationary storage is an option, and whether it is cost-effective for operation of the fleet.
Manufacturers of electric buses
| | |
| --- | --- |
| Manufacturer: | Solaris |
| Models: | Urbino 12e | 18e |
| Capacity: | 240 kWh |
| Power: | 160 kW | 240 kW |
| Charging mode: | CCS & Pantograph |
| | |
| --- | --- |
| Manufacturer: | BYD |
| Models: | Enviro 200 EV |
| Capacity: | 240 kWh |
| Power: | 160 kW | 240 kW |
| Charging mode: | CCS & Pantograph |
| | |
| --- | --- |
| Manufacturer: | Sileo |
| Models: | S12 | S18 |
| Capacity: | 300 kWh | 450 kWh |
| Power: | 240 kW | 480 kW |
| Charging mode: | CHAdeMO |
| | |
| --- | --- |
| Manufacturer: | Irizar |
| Models: | i2e |
| Capacity: | 282-367 kWh |
| Power: | 180 kW |
| Charging mode: | CCS |
| | |
| --- | --- |
| Manufacturer: | VDL |
| Models: | SLF120 | SLFA180 |
| Capacity: | n.a. |
| Power: | 153 kW | 210 kW |
| Charging mode: | CCS & Pantograph |
| | |
| --- | --- |
| Manufacturer: | Volvo |
| Models: | 7900 Electric |
| Capacity: | 4x19 kWh |
| Power: | 180 kW |
| Charging mode: | CCS & Pantograph |
Manufacturer:

SORC

Models:
N

B 12 Electric

Capacity:

225 kWh

Power:

160 kW

Charging mode:

Pantograph
| | |
| --- | --- |
| Manufacturer: | Caetano |
| Models: | e.City Gold |
| Capacity: | 85 kWh – 250 kWh |
| Power: | 160 kW |
| Charging mode: | CCS |
| | |
| --- | --- |
| Manufacturer: | Proterra |
| Models: | Catalyst 35/40 Foot |
| Capacity: | 94-440 | 94-660 kWh |
| Power: | 2 x 190 kW |
| Charging mode: | CCS & Pantograph |
Manufacturer:
Ebusco
Models:
Electric City Bus 2.1
Capacity:

311 kWh

Power:
1

10-220 kW

Charging mode:

CCS
| | |
| --- | --- |
| Manufacturer: | Ursus |
| Models: | City Smile 12M |
| Capacity: | n.a. |
| Power: | n.a. |
| Charging mode: | n.a. |
| | |
| --- | --- |
| Manufacturer: | Daimler |
| Models: | Citaro E-Cell |
| Capacity: | n.a. |
| Power: | 150 kW (CCS) |
| Charging mode: | CCS & Pantograph |
Articles other users find helpful