We are united in our vision for a future with no emissions
Making good things better and creating innovative technology is what we're good at. We aspire to shape the connected world of energy and mobility of tomorrow. Sharing this mission is what drives us and brings us together. We're proud of our diversity, we value an open team culture and make sure to celebrate our achievements.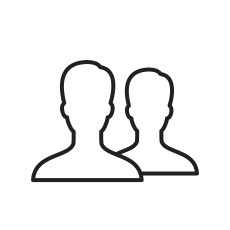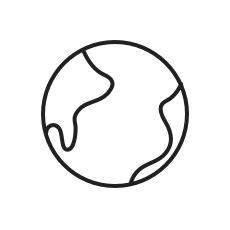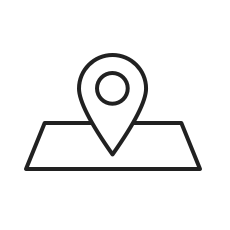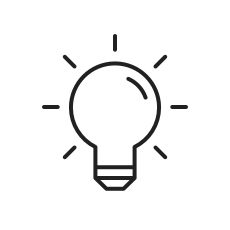 Thomas Raffeiner
Founder & CEO
As the owner of a strategic consulting company with a focus on energy, Thomas Raffeiner founded The Mobility House in 2009, creating one of the first service companies for e-mobility in Europe. Inspired by the technical possibilities he is convinced that the end of the age of fossil fuel is coming closer and therefore takes challenges and chances of this shift into account. In his spare time he enjoyes hiking, biking, and paraglyding. The Austrian citizen, and father of three, also supports a Children's Village in Ladakh, located in the Indian part of the Himalaya.

"Great business ideas need financial substance". Franz Peter Weber is a finance expert with strong sales focus. Based on his deep knowledge in digital, tech and service industries he assures the financial business development of our company. Before joining TMH he was CFO and spokesman of the management board of telegate AG. He started his career at Bayernwerk (E.ON Energy AG) in controlling. He likes the Alps, playing football and running.

He knows the energy industry like the back of his hand: he first worked for a regional public utilities company, then for a Finnish company, and finally for E.ON. He had the good fortune to become acquainted with many different areas of the energy world in varying capacities, and he has always put great value on helping to shape the development of new topics and tasks. In his most recent role as CEO at E.ON, he was responsible for sales to all customer segments in Germany, after which he became self-employed and provided support for innovative business models. In the course of his work, he came across Thomas Raffeiner — and it didn't take long for him to jump on board at The Mobility House. His favourite way to spend his free time is with his family and friends. He also enjoys being active — for example working out, swimming or playing golf.

Andreas Lahr
Head of IT & Technology
Andreas Lahr gained extensive management and leadership experience in various roles (including at Siemens and his own startup, vftree.tv) before he came on board at The Mobility House. Lahr, a qualified electrical engineer specialising in information technology, is particularly interested in the technological progress and upheaval in electric mobility and alternative energy. As a result, he is fascinated by this particular sector. He is also constantly on the move in his free time, either travelling or hiking.

Marcus Fendt
Managing Director
Before joining The Mobility House, Marcus Fendt was responsible for the global product management at the Swarovski AG, an international manufacturer of luxury products. His professional career also includes positions at Accenture, Bosch and Siemens. From the beginning the qualified industrial engineer was fascinated by the technological breakthrough of e-mobility and the corresponding new marketing perspectives. Marcus Fend is a husband, father of two, and in his free time he likes to explore his hometown Tirol, by bike, Segway or EV.

Daniel Heydenreich
Managing Director
Daniel Heydenreich has shaped and been with The Mobility House from its very beginning and has held a variety of important roles. After very successfully completing his business economics studies in Passau, he worked for Thomas Raffeiner, a strategy consultancy specialising in energy, and played a major part in the first project which TMH carried out. A mountain bike enthusiast, he also sometimes enjoys crossing the Alps with a little bit more speed on four wheels.

Heiko Bayer
Head of Product & Implementation
Heiko Bayer, a qualified industrial engineer, gained experience in the semiconductor and automotive industry before bringing his expertise to the team at The Mobility House. He is convinced of the value of battery storage and its potential and importance in energy market decentralisation, as well as in supporting the 'Energiewende'. In his spare time, he enjoys travelling and being out and about with his rucksack.

Raphael Hollinger
Head of Commercialization
For over ten years, the optimal use of distributed flexibility and storage in the electrical energy system has been the focus of Dr.-Ing. Raphael Hollinger. As head of a team in the Smart Grid department of Fraunhofer ISE, he initiated numerous innovative research projects, developed technical and economic solutions for the industry, and advised politics and ministries. Since 2018, he has been driving the commercialization of battery storage at The Mobility House. As a bicycle traveller, Raphael Hollinger explored Europe as well as Africa, Central America and Japan. He prefers spending his free time with his wife and two little boys in the mountains.

Christian Müller
General Manager Swizerland
Prior to starting his role at The Mobility House, Christian Müller worked for many years as a corporate consultant in the energy industry, with his main focus being on utilities. Before this role he worked in the automotive and banking industries while simultaneously studying mechanical engineering and industrial engineering at ETH Zürich. A married man from Switzerland, as well as having a fascination for electromobility, the opportunities associated with it and cars in general, he is a passionate hunter and angler.

Dr. Robert Seiler
Head of V2G & Strategy
Prior to joining the TMH Management Team Dr. Robert Seiler led various business units in the fields of energy management and carbon emission reduction with focus on the European utilities industry. Holding a PhD in physics and an MBA from the China Europe International Business School in Shanghai, he always managed to combine professional and academic life. Studying cultural diversity and foreign countries is what the Swiss national and enthusiastic cross country skier is dedicated to whenever time permits.

Gregor Hintler
Director of Product, USA
Greg is excited to be working on the intersection of mobility and energy at The Mobility House – the two industries that have been the focus of his professional career. Prior to TMH, he was building digital products at Lab1886 - Mercedes Benz's Incubator in Silicon Valley, and developed growth strategies and financing mechanism for new energy technologies at NRG Energy and Meister Consultants Group. He received his Masters in Environmental Management from Yale, where he focused his studies on clean technologies and business. Outside of work, you'll find Greg up in the air paragliding, reading biographies, cooking veggies from his garden, or playing soccer.
Join the team!
You want to become a part of The Mobility House story? Have a look at our job openings.