ChargePilot
The Charging and Energy Management by The Mobility House charges your electric vehicles intelligently, reliably and cost-efficiently.
With just one system you can manage loads and keep track of your energy consumption while charging - completely independently of the charging station and vehicle manufacturer. Because your system can grow with your needs, you have the flexibility to deal with whatever the future brings.
For us, intelligent charging and energy solutions are just the beginning. With vehicle-to-grid solutions and our battery storage systems, we drive electric mobility a step further every day. Learn more about our vision.
All about our ChargePilot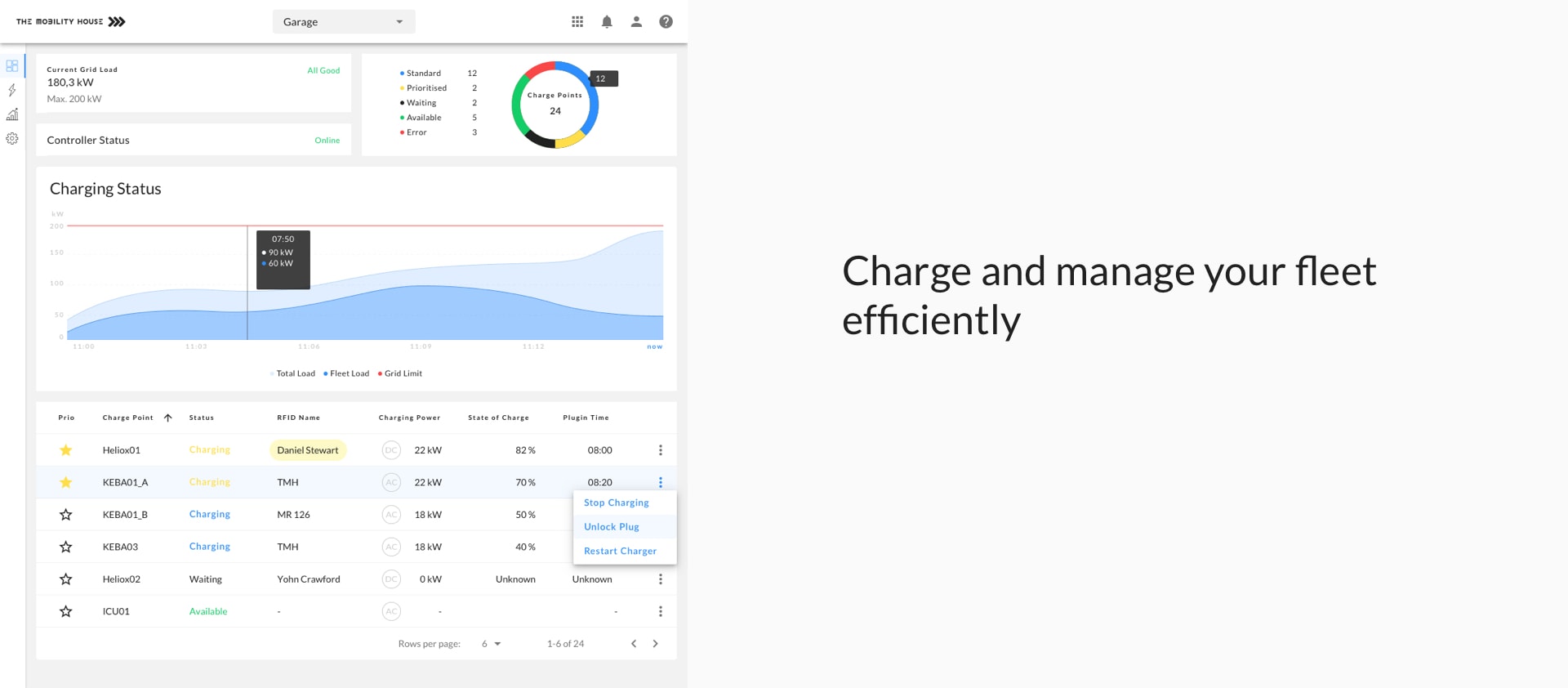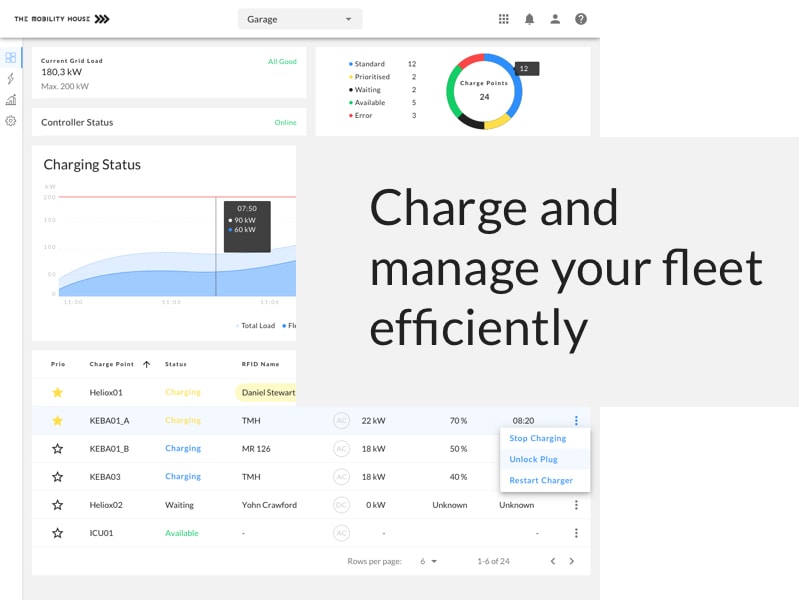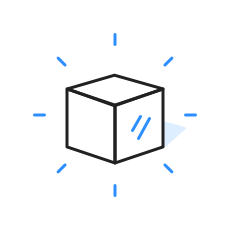 Remain independent
Don't get locked with a single charging station or vehicle manufacturer. Combine ChargePilot with other systems using standardized interfaces.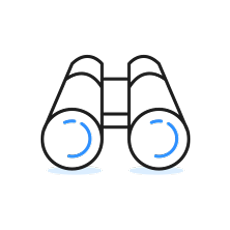 Future ready
Add more charge points or software modules, when you need them. Benefit from automatic updates and be prepared for tomorrows technologies: V2G, V2H, PnC…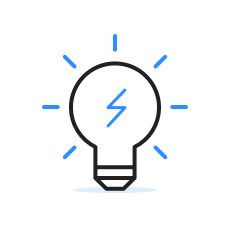 Smart Charging
Get the most out of your grid connection with the most advanced power distribution algorithm on the market!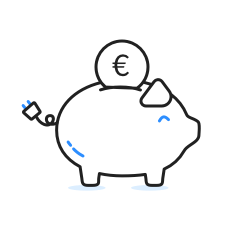 Reduce costs
By preventing high peak loads, ChargePilot will significantly reduce your installation and operation costs.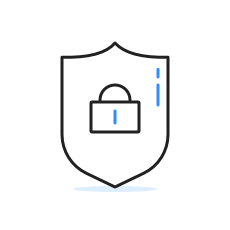 Secure & local
The locally installed system ensures fast reaction times, full functionality in case of internet loss and maximum data security.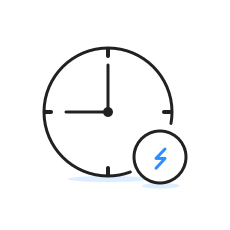 Reliable operations
Because the system can grow with your needs, you have the flexibility to deal with whatever the future brings.
That's what our ChargePilot can do for you
Our Charging and Energy Management builds the base for intelligent and cost optimised charging of your electric cars and light duty vehicles. If you want to learn more about the single package blocks, please contact us.
You can add modules like Load management easily whenever you want to - no further hardware needed. Since the system grows according to your requrements, you are flexible for anything the future holds.
With the components included in the basic price, you lay the foundation for intelligent and cost-optimised charging. Individually selectable modules allow you to adapt ChargePilot to your needs. This allows you to remain flexible for future applications, e.g. the integration of a photovoltaic system or grid-connected charging.
BASIC

It contains:

controller set,
CPO functionalities,
monitoring,
service package Base

Price:

1.299 €
| | |
| --- | --- |
| ADDITIONAL SERVICES | |
| Integration of a charging point3 | 99 € |
| Energy meter & network load analysis | 999 € |
| Commissioning (recommended) | 1.119 € |
| | 249 € |
MODULES (costs per charge point)

Load management static

Load management dynamic2

Billing

Service package Premium

120 € or 2 € / month

300 € or 5 € / month

5 € / month

on request
Prices include VAT.
1 plus data volume (3 € /month per charging point)
2 Energy meter required
3 incl. 2 RFID cards
Last updated: September 2019. Prices valid until June 2020.
You would like an individual consultation? We gladly support you.
Included in the basic price
Energy meter and grid load analysis
Initial set-up (recommended)
Selected compatible charging stations
Get here a list of all compatible charging stations you can use with ChargePilot - from manufacturers like Alfen, KEBA, Heliox or ABB.