Interoperability Equals Future Proofing for Electric Bus Fleets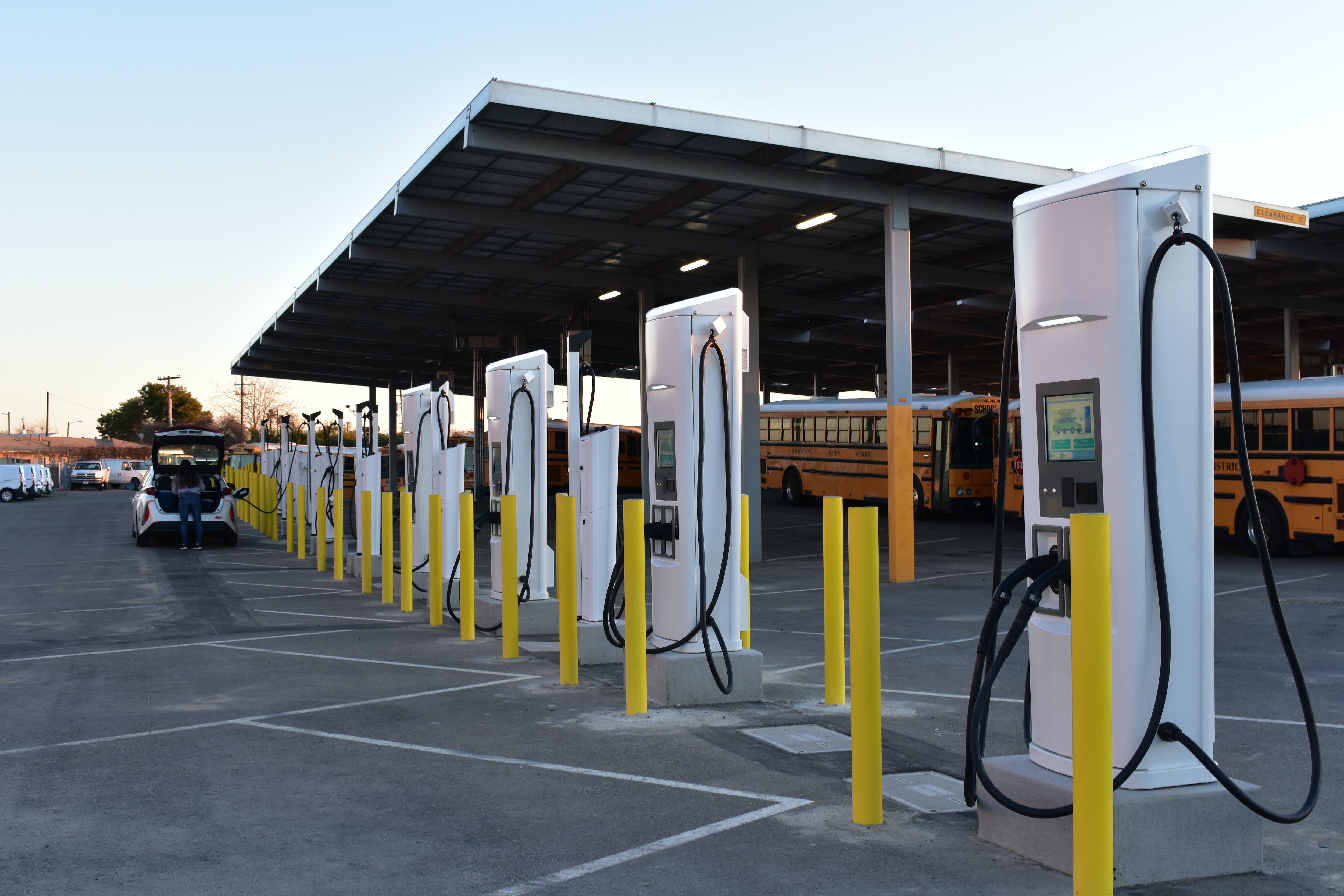 Achieving long-term success of electric fleets, both operationally and financially, relies on a solid charging infrastructure. Nearly all fleet projects require systems that optimize onsite power capacity to support vehicle needs while simultaneously keeping electricity costs to a minimum. While first instincts might be to build your charging infrastructure around current energy demands, it's equally important to consider future expansion and/or servicing needs.

Imagine rolling out a fleet of fifty new electric buses. A few years later, fifty more electric buses are added, and new charging stations are needed. Since charging station product offerings evolve, you would not want to be limited to choices from a single manufacturer. Rather than risk stranded assets or complex retrofits, investing in interoperable charging and energy management solutions that can interface with any vehicle or charger type – regardless of manufacturer – guarantees operations can continue to scale as needed.
Phased Electrification - Preparing for Future Expansions
While the need for interoperability is prevalent in large electric fleets that have multiple charger types, the benefits of an interoperable charging and energy management system have also proven highly valuable for fleet operators undergoing electrification in phases.

In phased rollouts, electric buses are often integrated into a fleet over a period of time. Nearly all fleet projects underway in the U.S. are taking this phased approach, as it helps to first test the new processes and technologies that come with the transition to electric buses and its supporting infrastructure. When more funding and resources become available, operators can then add more electric buses to the fleet. Depending on how the charging infrastructure was first designed, this might also include adding more chargers.

California's Stockton Unified School District, for example, received grant funding to implement a series of electrification initiatives. Phase one included the rollout of eleven electric school buses and associated charging infrastructure. Partnering with The Mobility House, Stockton Unified developed a charging infrastructure with 24 chargers, giving the district the necessary capacity to accommodate future additions to the electric bus fleet.

Because years can pass between phases, it becomes likely – for Stockton Unified and all similar fleets – that equipment added in future phases will be a different model or from a different manufacturer than what was first installed. As charger technology continues to evolve, fleet operators may also want flexibility in choosing equipment based on features and capabilities rather than being locked into an existing system. Thanks to the Open Charge Point Protocol (OCPP), interoperable charging and energy management systems will still be compatible and able to interface with these new additions, unlike charging software that is vendor-specific.

The interoperability of The Mobility House's ChargePilot, which minimizes electricity charging costs and ensures vehicles remain readily available for assigned routes, gives Stockton Unified freedom to incorporate any charger type or IT system in the future knowing its charging and energy management strategies will still be compatible.
A Long-Term Investment Guarantee
Interoperable charging and energy management solutions, like ChargePilot, offer fleet owners the ability to pick and choose the charging equipment that offers the best return on investment, without compromising compatibility and performance.

Learn how ChargePilot's interoperability is a core component in Itron's EV Charging Optimizer, a solution designed to help utilities manage the influx of EV fleet penetration on the grid.